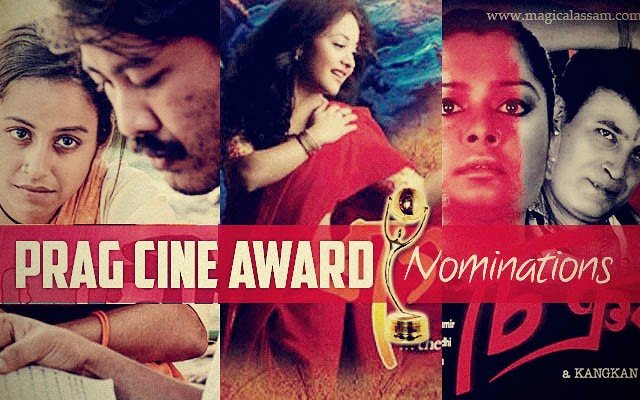 Prag Cine Awards are presented annually by Prag Channel, a satellite television channel from Assam. The aim of the award to give support, recognition and inspiration to the Assamese film industry and honour some of the eminent film personalities who have contributed to the cause of Assamese cinema of Assam. The award was first instituted in the year 2003. This year this award function is going to held in Bangalore on on March 22nd at Koramangala Indoor Stadium.
Know More about the PCA 2014 and Book a Pass
The complete list of 
Nominations for Parg Cine Award 2014
Kankan Rajkhowa (Shinyor)
Joya Sil Ghose (Shringkhol)
Best Supporting Actor Male
Best Supporting Actor Female
Pratibha Choudhury (Ajeyo)
Best Playback singer (Male)
Angarag Mahanta (Bhal Pabo Najanilu)
Best playback singer (Female)
Madhusmita Borthakur (Shinyor)
Kalpana Patowari (Ranangan)
Dhrubajyoti Phukan (Ajeyo)
Dipti Chawla & Subhalakshmi Beneijee (Raag)
Achitabh Barua (Ajeyo & Shringkhol)
Uday Shankar (Tumi Jodi Kuwa)
Phatik Barua (Ajeyo & Shringkhol)
Dipti Chawla & Archana Maihotra (Raag)
Kankan Rajkhowa (Shinyor)
Siddhartha Barua (Shringkhol)
Dipak Kumar Gogoi & Jadumani Dutta (Paani)
Prabin Hazarika (Shringkhol)
Achurjya Barpatra & Amritjyoti Gohain (Bhaal Pabo Najanilu)
And for non-Assamese film category Karma Ke Raati and Pachinaker Ganajal have been nominated.