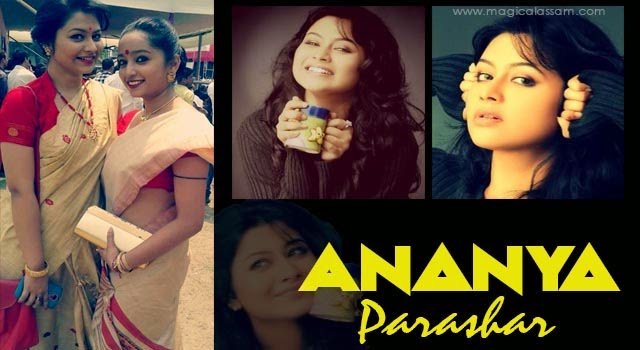 Actress Ananya Parashar. People say she is lucky. Two movies for a beginner in the same year! and to top it off, a Pulak Gogoi movie! Again another one is much talked Assamese feature film "Durjan" opposite to Utpal Das.
Filmmaker Pulak Gogoi was not even sure about his next movie. But the moment he saw Ananya Parashar, he was convinced that she would be the female protagonist. That is the kind of confidence the 72-year-old director Pulak Gogoi had. A few months later Momtaaj happened
Right after passing her board exams, Ananya got a chance to be a part of two VCDs — Abujan Mann and Abeli. Then she was introduced to Munin Baruah who gave her a small role in the movie Ramdhenu. The movie Durjon was again planned simultaneously. Director Moupran Sharma, with whom I had worked before in a commission programme, gave me the lead in Durjon.
Acting is her passion. In an interview with t2 she said ," acting is my passion. But my future plans are different. However, you can never trust life and time. It may take a sudden turn and I might end up sharing the silver screen with Salman Khan some day. (Smiles) Who knows?