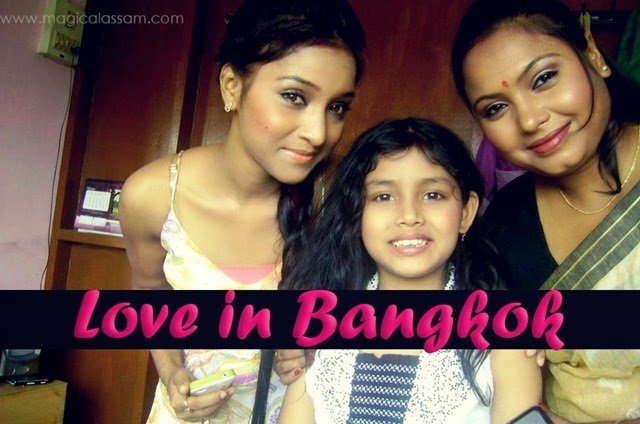 Produced by Anupam Hazarika "Love in Bangkok" is an upcoming Assamese feature film directed by Actor, Choreographer Ashim Baishya. After "Chondhu", "Love in Bangkok" is the second film by the director.
The shooting has been completed for this film . According to the team more than 40 percentage of the film has been shoot in Bangkok, so if you want to take a look this awesome entertainment destination, you definitely should book a ticket.
The cast of "Love in Bangkok" includes Aakashdeep, Bikul Dutta, Sangeeta Gogoi, Nandita Bora, Prankrishna Mahanta, Pallabi Baruah, Jenbiya, Monalisa , Karabi, Suraj, Mainu, Dev, Gun, Ujjal, Saju, Manas and child artist Raahi.
The other details :
Screenplay – Pranab Kumar Baruah
Editor – Moni Rajkhuwa
Cinematography – KG Prabin
Music Director – Pratim Bhorali
Chorography – Ashim Baishya
Makeup – Bapan Kalita and Bidyut
Assistant Director – Pranab Kumar Baruah and Raaju Bhuyan
Studio – Brahmaputra Studio
This film is now in post production stage which will be completed by June 2014.
More News about Upcoming Assamese Films