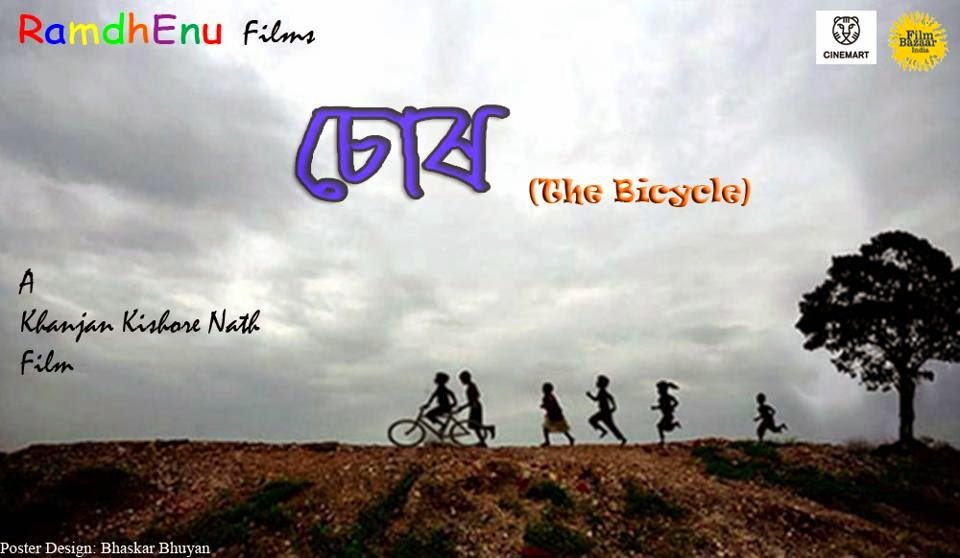 After his Award winning Short Film "Saknoia – the River Flows", director Khanjan Kishor Nath is back with his next directorial venture titled as "Chor – The Bicycle"
It's a simple and sensitive story about few children and their bicycle. The story revolves around few kids and their attraction towards a bicycle. The bicycle changes their friendship, love, and relationship as well as their life.
Chor – The Bicycle is the first film in the Assamese language which is invited to PRODUCER LAB, ROTTERDAM. Among the 23 project in GOA FILM BAZAAR only 4 projects were invited to the lab.
Other Details:
Directed/ Written / Screenplay by: Khanjan Kishor Nath
Cinematography : Jayanta Madhaban
Editor : Bikash Dutta
Starring : Amoya Hazarika, Jiten Bora, Sachin Nath, Gunjan Saikia, Paktim Gayan, Abhilasha Kakoty etc.
Watch Khanjan Kishor Nath's Award Winning  Assamese Film Saknoia