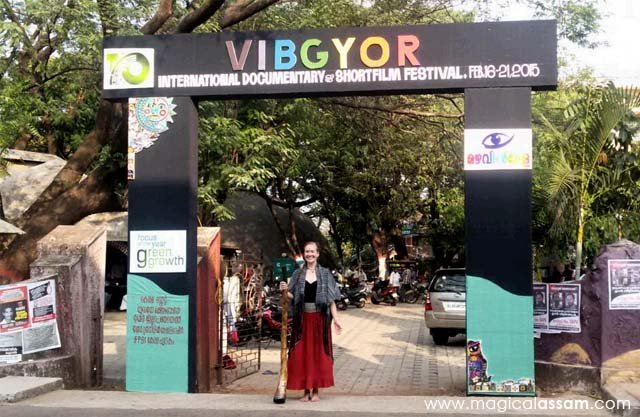 Five films of Assamese film critic-turned-filmmaker Altaf Muzid have screened in the retrospective section of the 10th Vibgyor International Film Festival which was held at Thrissur, Kerala from February 16 to 21.
The films include the Lakhtokiat Golam (39 Min.), Las Vegasat Barakhun (12 Min.), Kunir Kutil Dosha (12 Min.), Boliya Pitaier Sohoki Sootal (90 Min.) and Rahashyar Bitchaku (30 Min.).
ViBGYOR International Film Festival is an alternative film movement built around the annual film festival and associated activities throughout the year. 'Celebrating identities and diversity' being its central theme, ViBGYOR explores the broad spectrum of the politics of identities through the creative medium of cinema, expressing solidarity with the struggles led by various individuals and peoples' movements for basic rights and a sustainable model of development.
You'll Love These 
Othello Won Best Film Jury Award at Noida International Film Festival
How Assamese Film Kothanodi Raised Rs 22 Lakhs Through Crowdfunding | The Secret Behind
5 Celebrities You Should Follow on Instagram
The Bollywood Actress Who Got Married in Mekhela Chadar
Meet Plabita Borthakur | Anushka Sharma's Sister in "PK"