People from the NE region are very accepting of changes, open-minded and are modern in their outlook generally. They don't hold on to some rigid old customs, practices and even attire for this matter. Westernization comes in the form of change so people from NE accepts the change more freely and absorbs it. Also to understand fashion you have to know the cultural preferences too. People from NE always had an individualistic sort of fashion even when it comes traditional attire and that's why NorthEast People are Getting Ahead in the Fashion Industry.
Here I am sharing 5 fashion blogs from NE India. Have a look!!
1. BIG Hair LOUD Mouth
Founded by former Yahoo! campaign manager Nilu Yuleena Thapa BIG Hair LOUD Mouth is one of the best fashion blogs of North East India. In an interview with Sevendiary she said "Life has always been exciting since BHLM was founded! Though it is single-handedly run by me and Sanglyan helps me in producing all the images that you see on the blog. We've not for one moment considered the work we do as tedious. Infact, each time we enjoy and love producing the content. I love the work that I do (you rarely get to hear people say that) and every moment of my life is a blessing as I do exactly what I want, when I want without being answerable to anyone.Over the period of 2 years, BHLM have associated with many brands including Elle, Olay, Kazo and Hidesign etc."
Now, She has been appointed as one of the 5 lead Vlogger for Lakme School of Style – India's first fashion video magazine with Bollywood director Karan Johar as the Editor in Chief.
Visit Big Hair LOUD Mouth
2. The Aili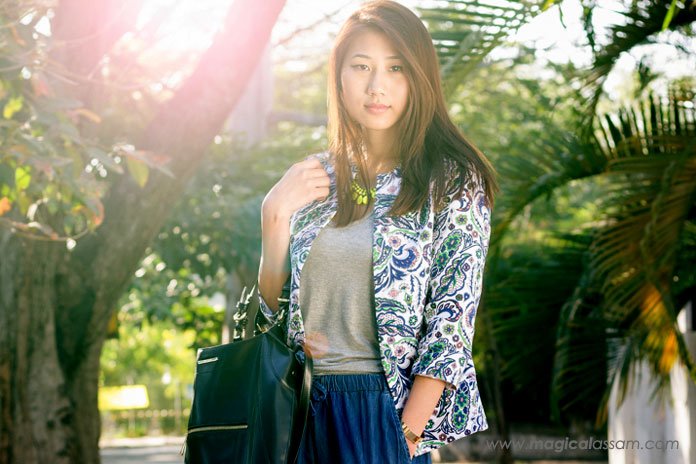 Imsu Pithsala is the girl behind this fashion blog. She describe herself as "A woman girl of few words, endless dreams, sky high ambitions, & trivial complications; I am strangely people-shy and a prisoner of the digital diary band wagon. I've committed myself to deliver an outlook on fashion and life with its many pleasures and pains through The Aili. I hope to instill a feeling of inspiration into my fellow readers through my journey of discovering various aspects of style and fashion."
Here's The Aili Have a look.
3. AppyCat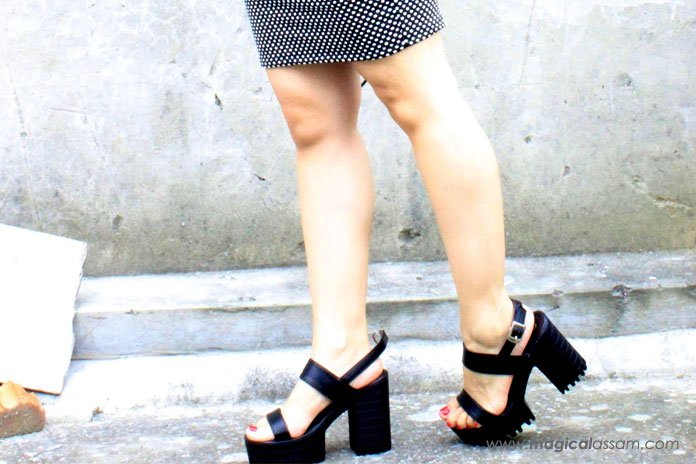 The blog AppyCat is dedicated to style, dreams, fashion, books and art. Inspired from people and culture around the world, the blog talks about the various genres and the evolution of style, juxtaposing it with contemporary fashion. The blog is also dedicated to street style as it is ever changing and unique; individualism, being one of the key focusses of the blog.
Visit AppyCat
4. My Salad Days
Kuvelü Tetse-O is the founder of this blog My Salad Days. This is what she said about her on her blog "Well, I've never been a Fashion Queen but I am a Princess in my own right, dazzled with pretty little things. I don't drink and smoke but love to spend time with my friends. This is my idea of having fun and I want to be able to share my thoughts with people I admire and look up to in life. I want to grow as a person through my love for all things creative. Stay beautiful and enjoy this beautiful life. Call me a dreamer but that's what I am."
Visit My Salad Days
5. Lahlah is Here
Here's another addition to this list. This is was founded on 2009 by Lahlah. Visit LahlahIsHere