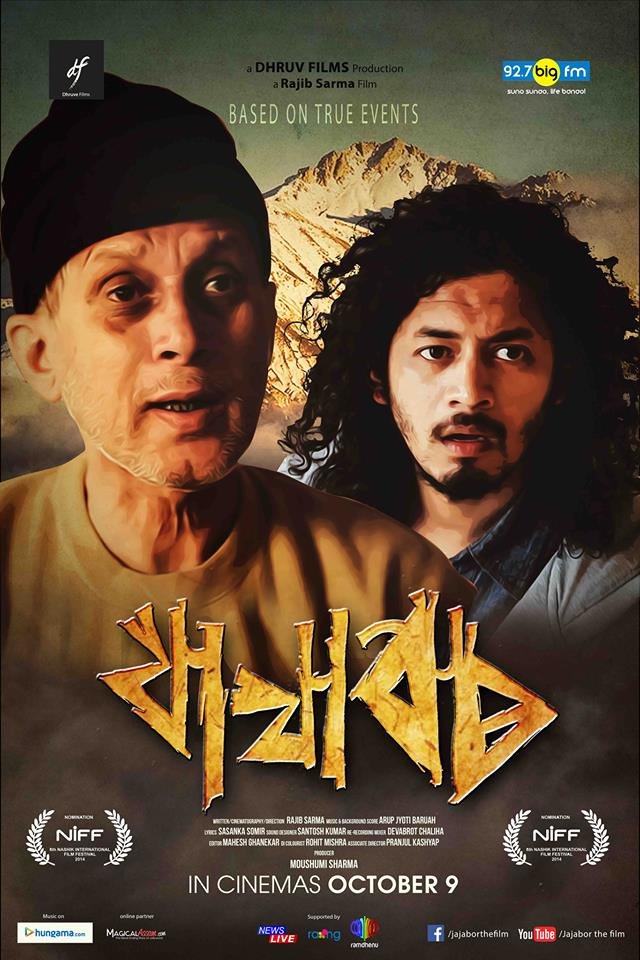 Directed by Rajib Sarma and produced by Mousumi Sharma Assamese Film Jajabor – The Roamer is going to release on October 9. The story of Jajabor is based on real life incidents and shot in the beautiful locations of Assam and Meghalaya within a schedule of 6 days with 20 crew members. Recently Jajabor has been officially selected for Nashik International Film Festival (NIFF) 2014.
The story is based on two generations – an irritating old man and an under confident young boy who spends 3 days and 3 nights together in a transit room.
The cinematography and the story of the film is written by the director himself. Director Rajib Sarma, who is living in Mumbai since the past 10 years and an FTII alumni, shot an experimental movie last year which inspired him to make his first venture Jajabor with the help of some of his friends.
The cast of the film includes senior artist Lakhi Borthakur, who plays the role of the irritating old man. Sasanka Samer plays the role of an under confident young boy and Rijusmita Goswami makes her debut.
The music of the film is composed by Arup Jyoti Baruah while Zubeen Garg, Siddharth Hazarika and Tarun Tanmoy lending their voice. Film is edited by Mahesh Ghanekar, while sound is mixed and designed by Devabrot Chaliha and Santosh Kumar.