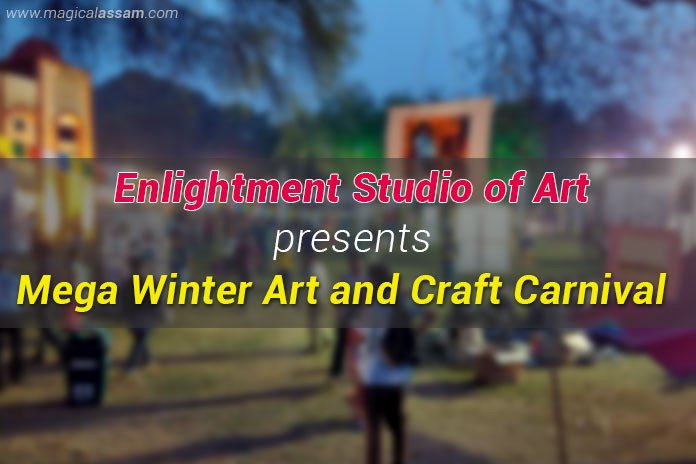 Art is the best media to communicate with the people in the whole world. Therefore, the master pieces of art are praised and enlightened by the critics in every age of the society in the whole world. Without art, no one can even think of a better society. Through an art work, every one can connect himself with the subject and no any language is needed for the same. With this objective of growing more awareness and activities of art works among youth and children, the Enlightment Studio of Art (ESA) is going to organize the 'Mega Winter Art and Craft Carnival', a 10-day-long workshop on art and craft at Guwahati Artist guild of the city from December 15 to 24.
The chief convener of the carnival Madhav Nath informed: "The workshop will be included with drawing, painting, pot painting, paper crafts, Madhubani painting, hobby ideas with USHA Sewing machines. The training on these sectors will be provided by experts of the same fields. The most interesting part of the workshop is, after the completion of the workshop, the selected art works will be displayed in the exhibition at Gallery Artist guild on December 25."
The interested candidates may contact in the following phone numbers
98864024064 and 8822126227.
The last date of registration is December 5 2015. Seats are limited.