Biju Phukan, who made his appearance in a dance sequence in Brojen Barua's Dr. Bezbarua, went on to become one of the most popular heroes of his time. Considered to be one of the most natural actors in Assam, here are the ten lesser known facts about him.
1. He Became Laughing Stock after The Release of His First Film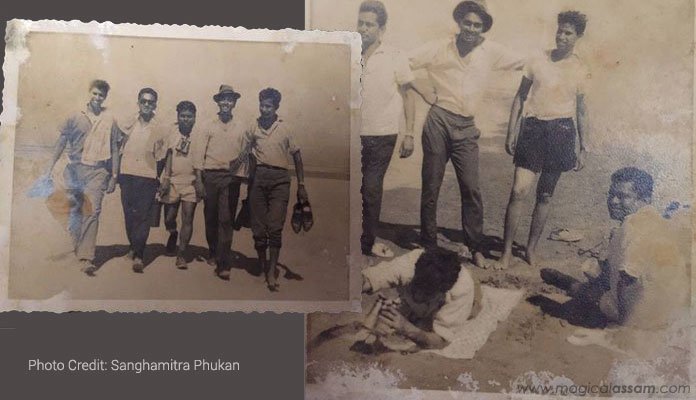 Biju Phukan still laughs when he remembers his foray into films. When he was a pre-university student, eminent Assamese director Brajen Baruah offered him a role in the film Dr Bezbaruah. Biju was elated and went on advertising that he had bagged a big project. "But when the film was released I appeared only in a song sequence and became the laughing stock," he says with a smile in an coversation with Kakoli Thakur.
2. His First Release as a Hero Got National Award
His first release as a hero was Samarendra Narayan Dev's Aranya in 1971, which was adjudged the Best Regional Film at the National Film Awards. That was the turning point of his life and he never looked back.
Don't Miss: 10 Mind-blowing Facts About The First Assamese Actress on Filmfare Cover
3. His Real Name is Vijay and This is How He Got the Name
It was 18th february, 1947. Biju phukan's father was in army at that time. After biju phukan's birth it became a subject about what name should be given to him. Father's friend circle told him that since India's independence is in front so it was his victory and so he should keep his son name as Victory and then biju phukan's father kept his son's name as Vijay. But his friend circle called him as Biju and since then Vijay Phukan is known as popular Biju Phukan. Thanks to AssamEntertain.com for this information.
4. He had Given Only Two Flops in His Whole Career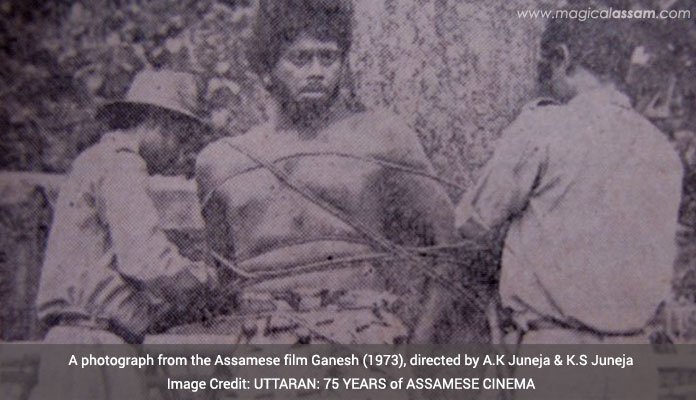 Yes! He had given only two flops in his whole career. Even the songs of his films were huge hits, especially those by Jayanta Hazarika. One of his songs that attained fame and was successful in the charts was "Mon Hira Doi" from the film Bowari. Apart from films, as a child, Biju Phukan had acted in many plays when he was in Dibrugarh.
5. Kinds of Films He Worked Before and Now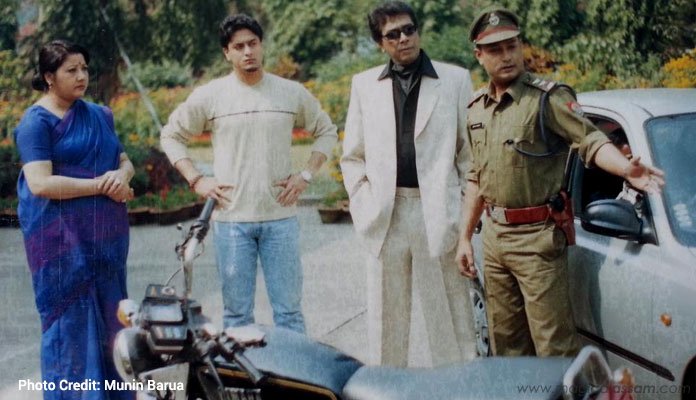 Biju Phukan had the opportunity to work in parallel films like National Award-winning Agnishnan directed by Dr Bhabendra Nath Saikia. Even the film Brishti directed by Deuti Baruah was much ahead of its times. Others include Aparoopa and Papori directed by Jahnu Baruah. After a long sabbatical from films he started his second innings and acted in author-backed roles that require huge emotion and histrionics to display like Agnisakshi, Priya Milan, Chinaki Achinaki, Barood, etc. His upcoming release is Dur by Kangkan Rajkhowa.
6. Luck Didn't Click in Bengali Film But Bengal Becomes His Second Home
Biju Phukan had a short stint in Bengali films too. He acted in four bengali films and those are Hotel Showfox, Aparajita, Doishyu Ratnakar and Gajamukta. Somehow his luck didn't click in Bengali films, but he is still in touch with his Bengal friends. Bengal is second home for him.
7. His First Directorial Venture was Bhai Bhai
The superstar of Assamese films also got behind the camera and his first directorial venture was Bhai Bhai . His television serial Deuta written by Dr Bhabendra Nath Saikia also became very popular. Biju Phukan's favorate directors are Bhaben Saikia, Jahnu Barua and Munin Baruah. He loves watching Amitabh Bachchan and Shahrukh Khan's movies and adores directors like Hrishikesh Mukherjee, Shakti Samant, Mani Ratnam, Madhur Bhandarkar and Ram Gopal Varma.
8. This Romantic Reel Hero Had a Love Marriage in Real Life Too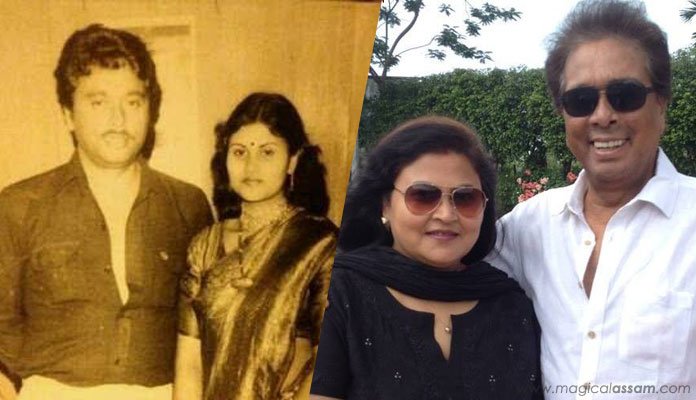 This is what he said about their love story, "The year was 1977. I had gone to Bishwanath Chariali for Upapath. In between shooting, I had to rush to Tezpur for a wedding reception. I came across a girl there. We were introduced and I asked her if she can sing and she sang Na jane kiu hota hai yeh zindegi ke saath… and I loved it. And slowly we began exchanging love letters. Within six months we got married. That was December 6, 1977."
9. He Was about to Perform in a Bollywood Film Ananda Ashram
Hy role in Ananda Ashram was almost final but somehow it didn't happen as he was so busy in Assamese films, that he remained confined there. This film was directed by Shakti Samanta and released in 1977.
10. He Feels That The Amount of Real Talent is Still Missing in Assamese Films
Biju Phukan is not too happy about the current state of Assamese films. "The amount of real talent is still missing. The variety of subjects in Hindi and Bengali films are so thought provoking. But our Assamese films are moving around the same theory. When I hear titles like Suren Choror Putek and Junda Iman Gunda I don't feel like watching those films. I feel North-East people should come out to learn more." said in an interview.
This article is based on an interview by Kakoli Thakur.
Featured Image by Kaustav Phookun

Read More
An Assamese Actor Who Worked in a Hollywood Film [5 Facts]
7 Facts You Need to Know About The First Assamese Thriller Film