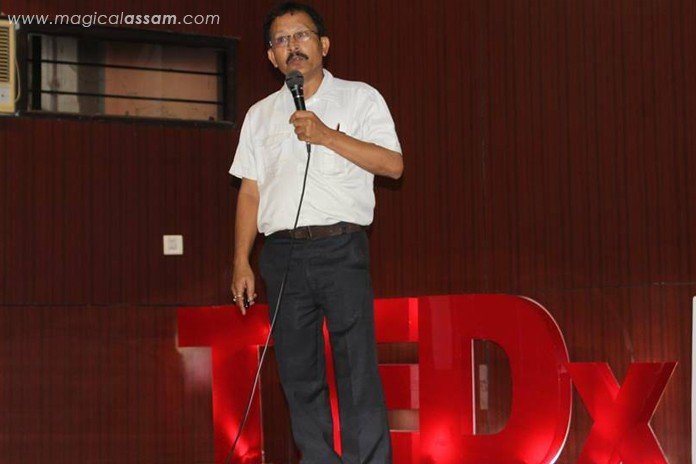 Noted Innovator  Uddhab Bharali has been shortlisted for the prestigious 'NASA Technology Award'.
Born in 7 April 1962, Bharali is an innovator from Lakhimpur district of Assam, India, having around 118 innovations to his name, starting from the late 1980s.
In 2007 he won "Shristi Samman Award" and is also a recipient of "President's Grassroots Innovation Award", 2009 and "Rashtriya Ekta Samman" in 2013.
He is also the winner of engineering design contest organized by NASA Tech "Create the Future Design Contest" for the year 2012 and 2013. Mr Bharali also invited 5th times as TEDx speaker.
Innovations for Humanity: Uddhab Bharali at TEDxSITM