Bringing glory for the Northeast India, Dibrugarh-based filmmaker Chow Partha Borgohain's feature film '1962: My Country Land' will be showcased at the Cannes International Film Festival on May 18. The film, shot mostly in Arunachal Pradesh, is the first home production of Living Dreams Productions.
Plot Outline
Three people fights for a piece of land that is neither in India or China at the Himalayan borders demarcating India and Tibet. The outburst of Indo-Sino War in 1962 changes their life forever. Two falls in love and separates by destiny. The other sacrifices for the two by betraying his nation.
Watch The Trailer
About the Film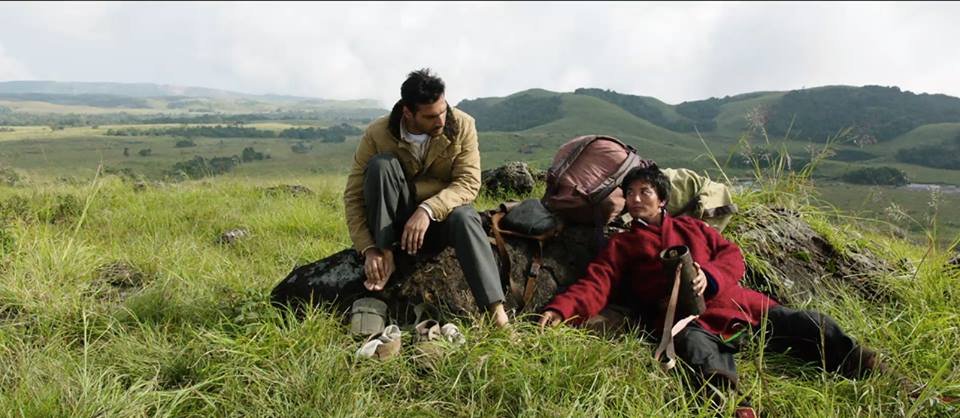 Written and directed by Chow Partha Borgohain, '1962: My Country Land' is an English language feature film based on the 1962 Indo-China war. The story revolves around Luitya (Aham Sharma) who is an Indian soldier who has been given the responsibility of surveying the India-China Line of Actual Control in NEFA, that may demarcate India and Tibet's territory. While surveying he and his porter, Gyatso (Lhakpa Lepcha) lost their way in the vast terrain of the Himalayan mountains and ends up finding a patch of land which is neither in India or in China. They encounter Wang (Daniel Shin Han) who appears to be a trader from the Far East in that village who is trying to take over the land by luring the natives with silk and salt for barter trade, eventually convincing the natives to side by him, which would then the village might become part of China's extension enroute from Tibet. Luitya and Gyatso discovers that the village is an unknown and unmapped territory.
Fierce conspiracy between Luitya and Wang begins, to take over the village and the natives as inclusion part of their respective nation. Wang tries to get Yaka (Ketholeno Kense) the daughther of the village chief. Luitya while resisting Wang on his plan falls in love with Yaka. On the other hand, the underground rebel leader (Riken Ngomle) shadows the village who is also trying to take over the land for independent liberal state against India. Luitya, Wang and Yaka fights the rebel forces to recover the village, the land and the natives from the rebel forces. Luitya, Gyatso, Yaka and Wang become mutual friends. Yaka and Luitya confess their love for each other. The Indo-Sino war breaks out. Wang and Luitya are forced to return. Luitya promise to return to Yaka once the war is over. Wang sacrifices the land for Yaka and gives up his mission by betraying his nation. War gets over. Luitya breaks down to see that Yaka and the village has wiped out at the mayhem of the war and he looses his soul too.
All images are credited to livingdreamsfilms/facebook