The Ambubachi Mela is an annual Hindu mela held at Kamakhya Temple in Guwahati, Assam. This yearly mela is celebrated during the monsoon season that happens to fall during the Assamese month Ahaar, around the middle of June when sun transit to the zodiac of Mithuna, when the Brahmaputra river is in spate. It is the celebration of the yearly menstruation course of goddess Kamakhya.
1. The Concept of Ambubachi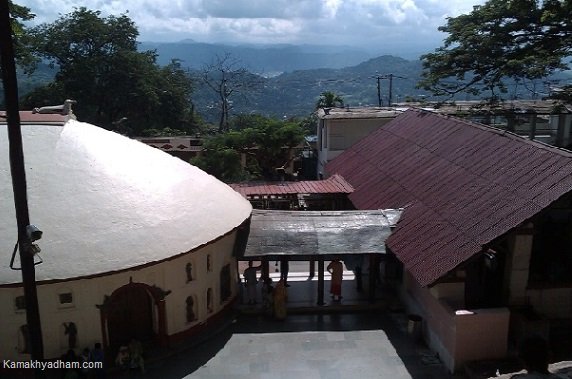 The traditional belief is that our sacred Mother Earth is also like a fertile women. The earth cultivates and germinates seeds and grows crops- becoming pregnant as if in coition. That's why woman's womb is compared to kshetra for cultivation. Ambubachi symbolize this phenomena of an ancient agricultural concept. In the Bodo community its called Amthisua, in lower Assam it is called Amoti or Ameti.
According to the tradition, we're the children of mother earth. Thus, the concept of Ambubachi possesses agricultural, social, and religious ideas that contributed to the emergence of this phenomenon, resulting in observance of rituals for this occasion.
2. During The Mela
During Ambubachi Mela the temple remains closed for first three days – the menstruation period. Devotees neither worship nor read holy books. Farmers do not plough the land. After three days devi Kamakhya is bathed and other rituals are performed to ensure that the devi retrieves her purity. Then the doors of the temple are reopened and prasad is distributed. On the fourth day the devotees are allowed to enter the temple and worship devi Kamakhya.
3. The Prasad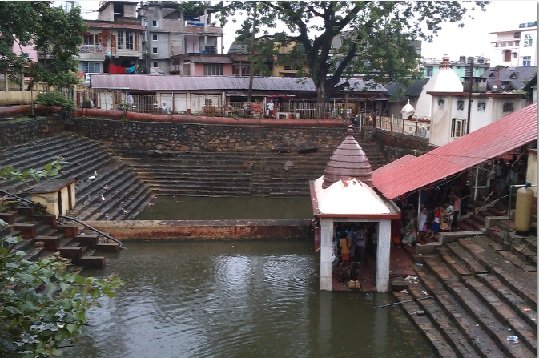 The prasad is distributed in two forms – Angodak and Angabastra. Angodak literally means the fluid part of the body – water from the spring and Angabastra literally means the cloth covering the body – a piece of the red cloth used to cover the stone yoni during the days of menstruation.
4. The Bottom line.. The concept is similar to Mother's Day of US
During Ambubachi, It's important to allow Mother to rest. Every day we are asking her for things, so on this day we serve her rather than asking her to serve us. In the US, this concept is similar to Mother's Day, when we pamper our mothers in some way to let them know how much we love them
Every year lakhs of pilgrims, starting from Sadhus to householders, from all over India, come to Guwahati to observe this festival.
With inputs from www.jaimaa.org
All images are credited to kamakhyadham.com