Illustrious line-up for Shillong edition including Steven Wilson, Vertical Horizon, Nucleya, Papon, Farhan Live, Soulmate, Dualist Inquiry, Mr. Woodnote & Lil Rhys, Vir Das' Alien Chutney, Dhruv Voyage, Natty, Wild Palms, Aberrant, Alobo Naga & Band and various others to perform in Shillong on October 21 and 22
The happiest music festival returns again with its seventh edition and massive new plans. The seventh edition of the BACARDI NH7 Weekender will present some of the most prominent global names including Steven Wilson, DJ Premier, Jose Gonzalez, Vertical Horizon, RAC (DJ Set) and Anoushka Shankar. Amongst the Indian contingent, Shankar Mahadevan presents 'My Country, My Music', Papon, Indian Ocean, Shri, Skyharbor, Farhan Live, Prateek Kuhad and Nucleya lead the way.  The Scotland of the East, beautiful hill town Shillong once again kicks off the festival on October 21-22, before the festival heads for its maiden presentation at Hyderabad on November 5-6. For the seventh consecutive year, the festival will culminate at its home city, Pune on December 2-4, thus redefining the whole Weekender experience.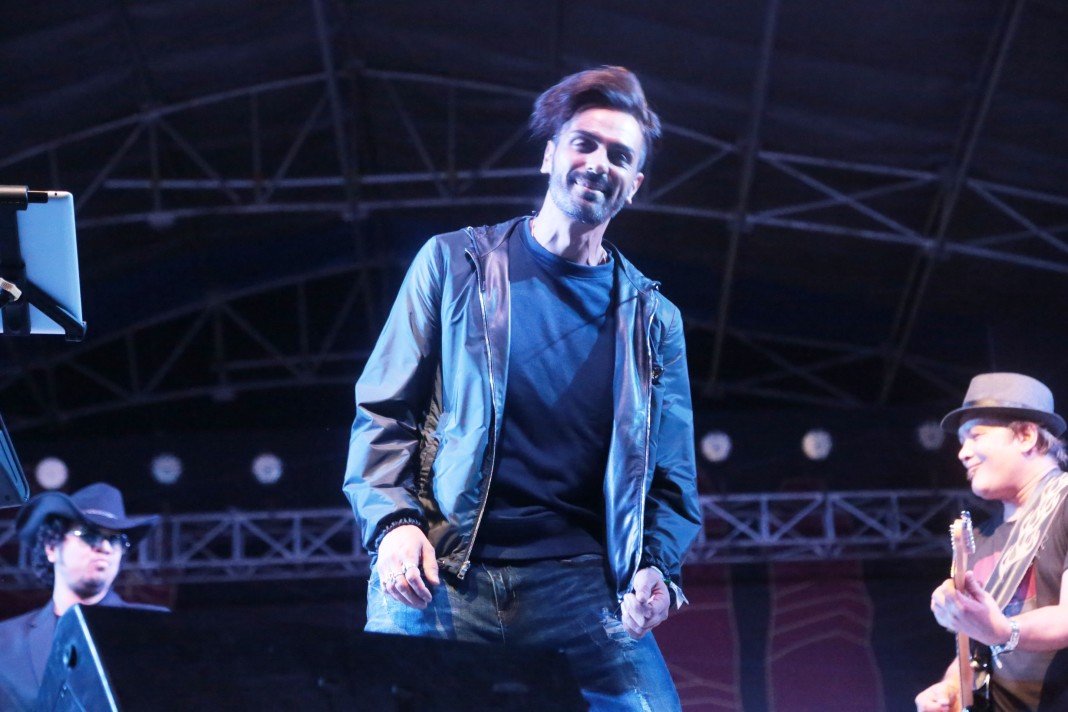 Since its inception, the BACARDI NH7 Weekender has featured some of the most exciting artistes from India and around the world, across a variety of genres. This year is no different, with a curated selection of Indian and international artist taking stage at the festival.
Talking about the 2016 edition of the festival, Vijay Nair, CEO of Only Much Louder, says, "Keeping the lineup of the festival fresh every year is one of the most interesting challenges we have while putting together the BACARDI NH7 Weekender. The lineup is curated individually for every place the festival visits, and this year, we're bringing fans some of our strongest lineups yet. We know that music fans aren't defined by their love for just one genre, which is why we design our lineups with the hope that not only will you find something you love already, you'll also discover your new favourites for the next few years."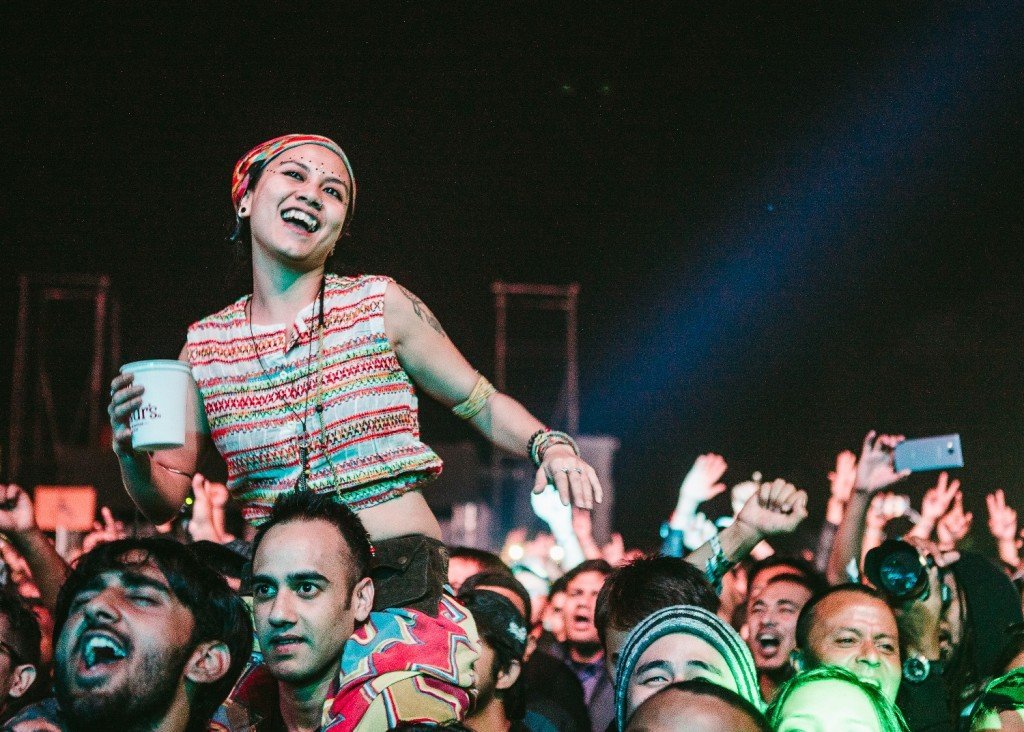 BACARDÍ NH7 Weekender recently revealed its new plans to take the festival experience to more cities than ever before through day-long BACARDI NH7 Weekender Express editions, exciting pre-festival gigs titled BACARDI Club Nights and into the living rooms of fans around the country with BACARDI House Parties.
With fans creating a beeline for early-bird tickets, which were released on July 20, pre-sale tickets to Shillong, Pune and Hyderabad have already sold out. A limited number of Phase 1 tickets – Season and Under 21 – for all cities are now on sale on insider.in/nh7-weekender. This is the best chance for festival fans to get their hands on season tickets at the lowest prices.
City
Ticket Type
Prices (in Rs.)
Shillong (October 21-22)
Pre-Sale Season
1000
Pre-Sale Under 21
600
Hyderabad (November 5-6)
Pre-Sale Season
2000
Pre-Sale Under 21
1000
Pune (December 2-4)
Pre-Sale Season
2500
Pre-Sale Under 21
1490
Fans in other cities have a reason to rejoice too, the festival will soon introduce its special edition – BACARDÍ NH7 Weekender Express in Kolkata, Jaipur, Pondicherry, Nagpur and Mysore. Complete with the Bacardi Arena and an array of breakthrough artists, the one-day edition will give fans a preview of what the BACARDÍ NH7 Weekender experience is like. The festival also has plans for several build-up gigs across popular venues in the country.
It doesn't end here! Fans will also get a chance to host their own BACARDÍ NH7 Weekender House Parties. With 100 curated house parties in the offing, BACARDÍ and Only Much Louder will give select fans the gear to throw their own awesome Weekender parties. More details on how to get in line for this will be announced soon.
Talking about the new additions, Vijay Nair says, "Every year we aim to give fans something new as part of the BACARDI NH7 Weekender experience – whether that's taking it to new cities, or introducing new stages and features, or adding something new to the festival's canon – and this year is no different. We are incredibly proud to be able to take the quintessential festival experience to Hyderabad for the first time this year, and to be able to touch new cities like Jaipur, Pondicherry, Nagpur and Mysore as part of the BACARDI NH7 Weekender Express. There are many more surprises in store and a lot will be shared over the coming weeks. Of course, there are some surprises you will only discover once you walk through the festival gates."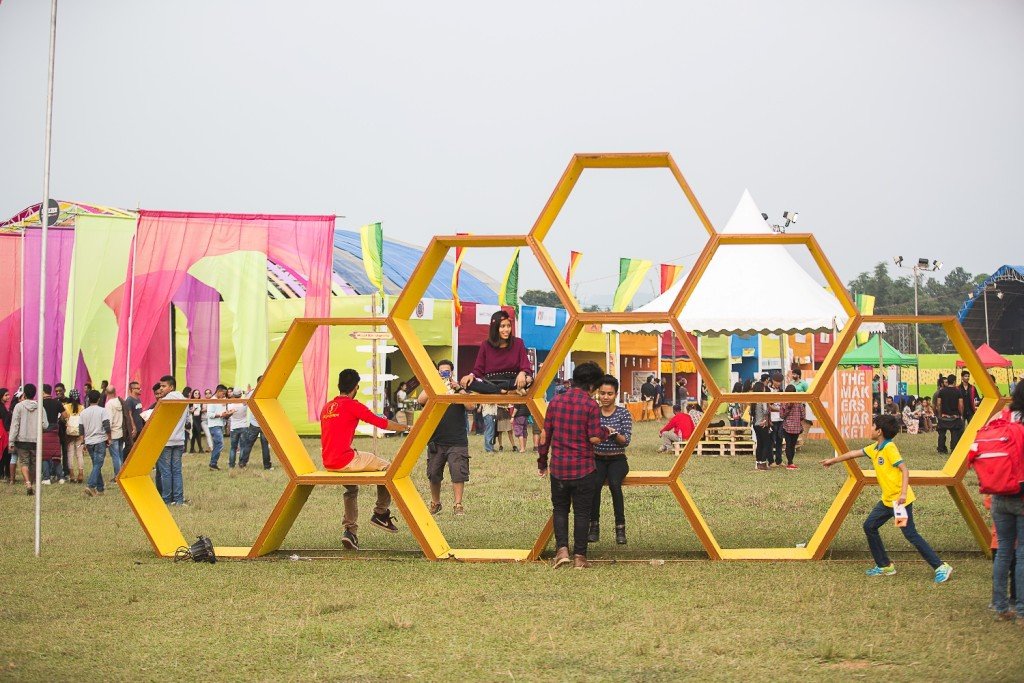 BACARDI NH7 Weekender 2016 Artiste Line-up
International
Steven Wilson
One of the most eclectic and prolific artists of rock music, Steven Wilson has been writing, recording, and producing music continuously since the age of 10. Steven was still at school, and at the end of the decade he created the two projects which gained him entry to the professional music world: Porcupine Tree and No Man. Porcupine Tree explored psychedelia, progressive music, and his love of ambitious seventies music, while No-Man that spans across ambient music to hip hop is a long-term collaboration with singer Tim Bowness. Starting in 2003, Steven quietly started to release music under his own name, in the form of a series of two track CD singles on his own label Headphone Dust, each one featuring a cover version and an original SW song. While in 2010 Porcupine Tree went on a hiatus, Steven continued to compose solo works and has since then churned out five albums.
DJ Premier
No more than three producers (Dr. Dre, RZA, and Prince Paul) can test DJ Premier's status as the most important trackmaster of the '90s, and no style is more distinctive. Aggressive and raw, a Premier track was an instantly recognizable sound clash of battling loops and heavy scratching — all of them perfectly timed — that evoked the sound of Brooklyn better than anyone. Besides helming tracks for his main concern, Gang Starr, since their 1989 debut, Premier's productions appeared on many of the East Coast's most important records: Nas'Illmatic, the Notorious B.I.G.'s Ready to Die, Jay-Z's Reasonable Doubt, Jeru the Damaja's The Sun Rises in the East, and Mos Def's Black on Both Sides.
Jose Gonzalez
It's the quiet ones we should watch, they always say. Which is particularly astute advice right now, when loud, constant self-declaration and saturated "brand" visibility has become the norm. But above the babble and brightness, some voices will always speak quiet volumes – with calm eloquence and the kind of certitude that comes from valuing the playing out, not just the prize. Sweden's José González is just such a voice. He first charmed his way into the UK's earshot via the murmurous and elegant, classically finger-picked folk pop of his 2005 album, Veneer. Two years later came In Our Nature, a further exploration of José's influences (Argentinian Folklore, the '60s US folk tradition and the British pastoral folk-pop style of the same era), on which he resisted the temptation to beef up his alluringly introvert aesthetic. The albums made the UK Top 10 and Top 20 respectively. Since then, Jose has toured across the world, and also started his more fulsome, electronic-edged pop project Junip.
RAC (DJ Set)
RAC used to stand for "Remix Artist Collective". These days it's the solo project of André Allen Anjos. RAC is primarily known for remixes (200+). It started with an ambitious goal to change the way things were remixed. Taking the focus away from danceability and attempting different and interesting arrangements. Some notable examples include: Lady Ga Ga, Bob Marley, Ella Fitzgerald, Kings Of Leon, Katy Perry, The Shins, Bloc Party, Chromeo, Lana Del Rey, Two Door Cinema Club and many many more.
In 2014, André released an album on Cherrytree / Interscope Records called "Strangers". It includes the singles "Let Go" ft. Kele (Bloc Party) and MNDR. "Hollywood" ft. Penguin Prison."Cheap Sunglasses" ft. Matthew Koma. In 2016, André was nominated for a GRAMMY in the category of Best Remixed Recording.
The Joy Formidable
2011 was a watershed year for The Joy Formidable. The trio, made up of Ritzy Bryan (lead vocals, guitars), Rhydian Dafydd (bass, backing vocals) and Matt Thomas (drums, percussion) released their debut album 'The Big Roar' after signing worldwide with Canvasback Music, a division of Atlantic Records, and saw their live show expand dramatically, having made good on the promise that had seen them widely talked about as one of the bands poised to break through to bigger stages and greater acclaim at the start of the year. Since then, the band has never looked back. The band started their own label, created a studio, and recently released their third full-length album Hitch in March 2016, an evolutionary step forward from its predecessors The Big Roar (2011) & Wolf's Law (2013).
Vertical Horizon
American alternative rock band Vertical Horizon was founded in the early 1990s, but it was seven years before lead singer Matt Scannell's songs became the radio hits that brought the popular grass roots band to national attention. Vertical Horizon released three albums independently (There and Back Again, Running on Ice, and Live Stages) and toured extensively before signing with RCA Records in 1998. In 1999, they released their breakout album, Everything You Want, which went on to sell more than two million copies. The second single off the CD, the title track "Everything You Want," captured the #1 spot on Billboard's Hot 100 and Adult Top 40 charts, and became Billboard's Most Played Single of 2000. The band also went on a hiatus for a few years before reuniting again in 2007. In the fall of 2013 Vertical Horizon released their latest album, Echoes From The Underground. It captures recurring themes throughout the record, such as an emotional and physical distance, as well as the often-hidden layers of emotion that exist within relationships.
Dinosaur Pile-Up
Dinosaur Pile-Up are one of those bands that'll inspire more than a few members of the audience to start their own bands. They play like they're on a mission – a mission to prove that guitar-driven rock will never die. After eight years, two albums and countless tours, Dinosaur Pile-Up have taken their sound harder, faster and terrifyingly heavier than ever before with third album "ELEVEN ELEVEN", released late last year on So Recordings. Dinosaur Pile-Up are reborn – ravenous for bigger crowds, broader stages and the fresh blood of fans' ears.
Mr. Woodnote & Lil Rhys
Armed with saxophones and funky tunes, Mr.Woodnote is one of the most notorious buskers Bristol has ever produced. Originating from Australia, Mr. Woodnote creates his bouncy beats, funky horn lines and fat bass lines all live on the spot with the aid of a loopstation and of course his artistry with a saxophone and as a human beat boxer.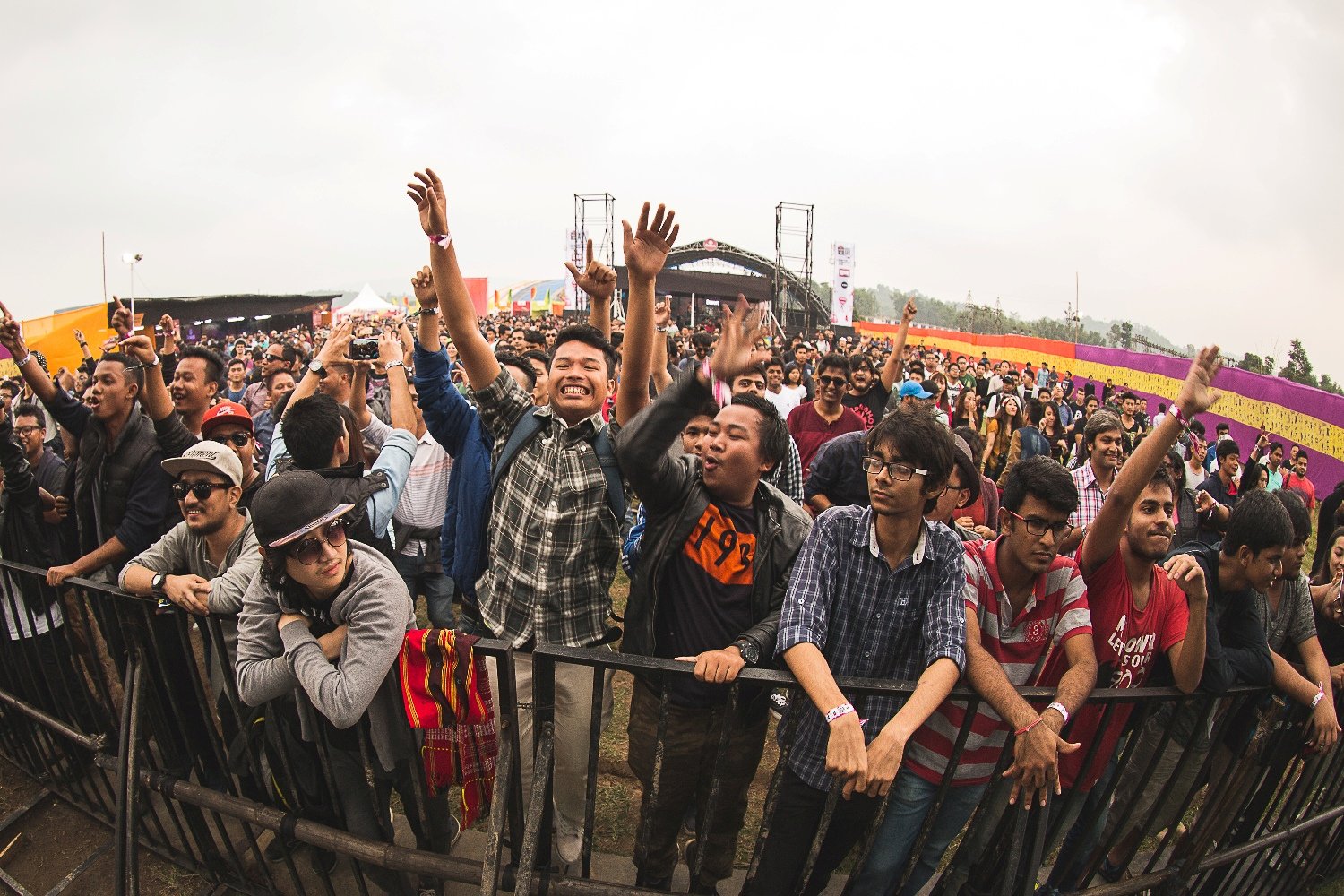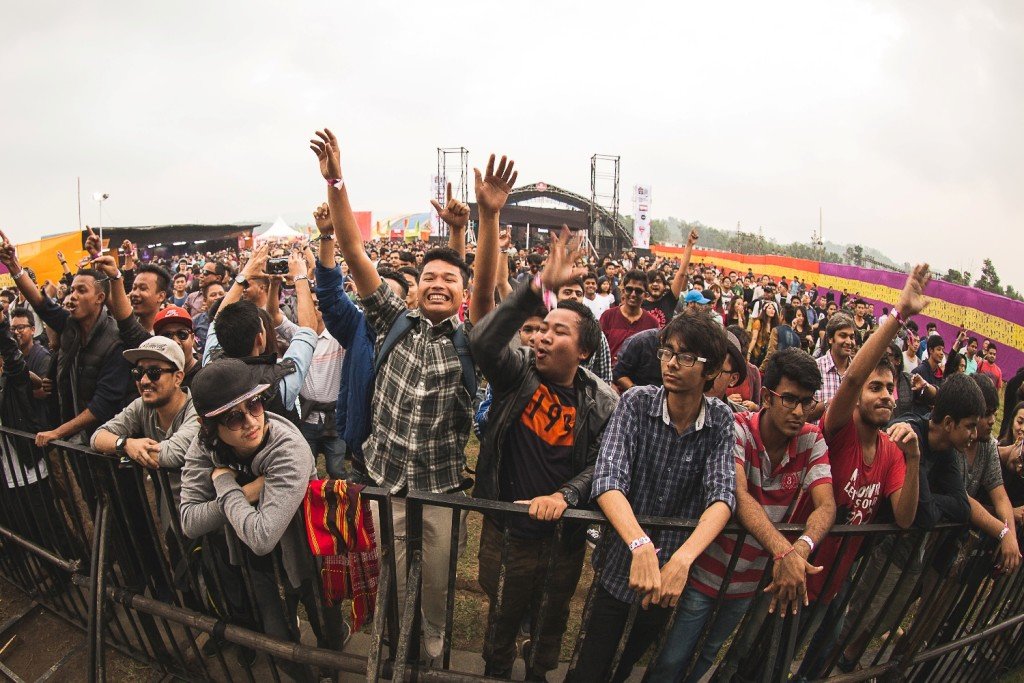 Indian
Shankar Mahadevan: My Country, My Music
Shankar Mahadevan, apart from being a part of Bollywood music composer trio Shankar-Ehsaan-Loy, is also a singer, songwriter, performer, actor, and music entrepreneur. He has sung more than 300 Tracks across 15 Different Languages, spanning across various genres. 'My Country, My Music' is Shankar's brand new project – a presentation of Indian film music and its roots in Indian folk music. This project will showcase myriad flavours of India's dynamic musical heritage by collaborating with artists who belong from different culturally rich parts of the country.
Nucleya
One of the early proponents of the now-popular genre of Dubstep in India, Nucleya has built on that start to emerge as one of the most exciting, experimental and engaging producers in the Indian scene in the past five years. He has made his mark as an Indian dance music producer, focussing on sounds and textures that are Indian in nature but international in appeal.
Indian Ocean
Indian Ocean is widely regarded and one of India's foremost bands. They have been around for over two decades, and have earned a cult following with their unique sound. Some critics describe Indian Ocean's music as an amalgamation of Contemporary Rock, Indian classical, jazz, folk music and fusion that integrates themes like spiritualism, activism, environmentalism, the futility of war and mythology.
Papon
Papon, a multi-instrumentalist, composer, producer and singer has become one of the most recognizable and sought after voices in India. While rooted in folk, Papon has a wide variety of influences and is considered to be an extremely versatile artist. His initial training has been in Indian classical and traditional music (devotional and folk) from Assam. His innovative experiments are rich with ambient electronica, acoustic folk, electro-ghazals to classical sounds. Blessed with a voice that's smooth and soulful at the same time, Papon has managed to carve a niche for himself as a versatile singer and composer.
Anoushka Shankar
Acclaimed sitar player Anoushka Shankar is a relentlessly experimental musician – Shankar keeps churning records that play with sounds and combinations that she hasn't dabbled with before. Her recently released album, Lands of Gold, is a heartfelt response to the trauma and injustice being experienced by refugees and victims of war. She is joined by numerous collaborators on this album as well, including rapper M.I.A., singer-songwriter Alev Lenz, and dancer Akram Khan.
Farhan Live
Enviably multi-talented filmmaker, director, actor, and singer-songwriter, Farhan Akhtar entered the live music space with Farhan Live after his movie Rock On, in which he sang all the songs. Akhtar mostly croons his movie's tracks at his live shows, but has recently started composing his own songs as well. A typical Farhan Live concert is chock-a-block of endless energy.
Skyharbor
From a file on a computer sitting in New Delhi, to a full-fledged touring band with members from around the world formed over the internet – Skyharbor have defied convention every step of the way. Their debut album 'Blinding White Noise' was released worldwide in 2012 to critical acclaim, and earned the band a dedicated fan following across the globe. Since then, Skyharbor have been performing regularly around the world and making waves with their distinctive brand of sweeping, ethereal prog-rock, fronted by a powerful and emotional storytelling vocal style.
Arjun Vagale
Arjun Vagale is one of India's new breed of cutting edge music producers. Known for his atmospheric techno sound, Vagale has played alongside such heavyweights as Richie Hawtin, Dubfire, Adam Bayer, Josh Wink, and Apparat, while his erstwhile live act, Jalebee Cartel, shared headlining spots with The Chemical Brothers, The Prodigy and Modeselektor. Over the last 16 years, Vagale has come to the forefront for the quality and depth of his productions and DJ sets, while always staying true to his roots.
The F16s
The F16s is a Chennai-based upcoming electro-alternative band. The band has been in existence since 2011, and has played throughout India and internationally. Ask them to define their music and they'll tell you that they play 'alternative dance music borne out of frustration with a barren and flaccid cityscape.' Well, we'll go with that too. The band had also won the Converse Road To Rubber Tracks competition last year, and as a reward, got a fully paid trip to Brooklyn, NYC, to record at the Rubber Track Studios.
Nicholson
Nicholson is a live electronic project based out of Mumbai, and is the brainchild of singer-songwriter Sohrab Nicholson and producer/drummer and multi-instrumentalist Rohan Ramanna. Their music is an amalgamation of the similarities and disparities in their individual tastes. Heavily influenced by jazz, folk, pop, electronic, soul, RnB, hip-hop, and not bound by genre, Nicholson aims at putting forward a live show that stylistically evolves, to bridge the gap between electronic and organic music lovers. The live show features Sohrab Nicholson on synth/keys and vocals; and Rohan Ramanna on live drums and auxiliary percussion.
Prateek Kuhad
Prateek Kuhad, with his unique blend of minimal, folk arrangements and pop rock melodies, effortlessly captures life's complexities in his songs. His music is deceivingly simple and the lyrics as well mirror the simplicity of his compositions – he's one of the most promising singer-songwriters we have in the country.
Gully Gang
Vivian Fernandes, known popularly by his stage name Divine is an award-winning rapper and hip-hop artist from Mumbai, India. Born and brought up in the 'gullies (streets)' of Mumbai, Divine has come to be known as 'the Voice of the Streets' – narrating tales of the people that he's grown up observing since childhood – and paying homage to the characteristics of the city. Helmed by Divine, Gully Gang is a live show that includes him and other incredible Mumbai-based rap artists performing together.
Aswekeepsearching
A post-rock band is rare to find in India. A Hindi post-rock band – rarer. aswekeepsearching tick both the boxes. The Ahmedabad-based four-piece band has been setting itself apart, not just for their irregular choices, but also because of the way they have been acing these choices in their live shows. They released their debut album last year to highly favourable reviews, and since then have toured extensively across India and Russia.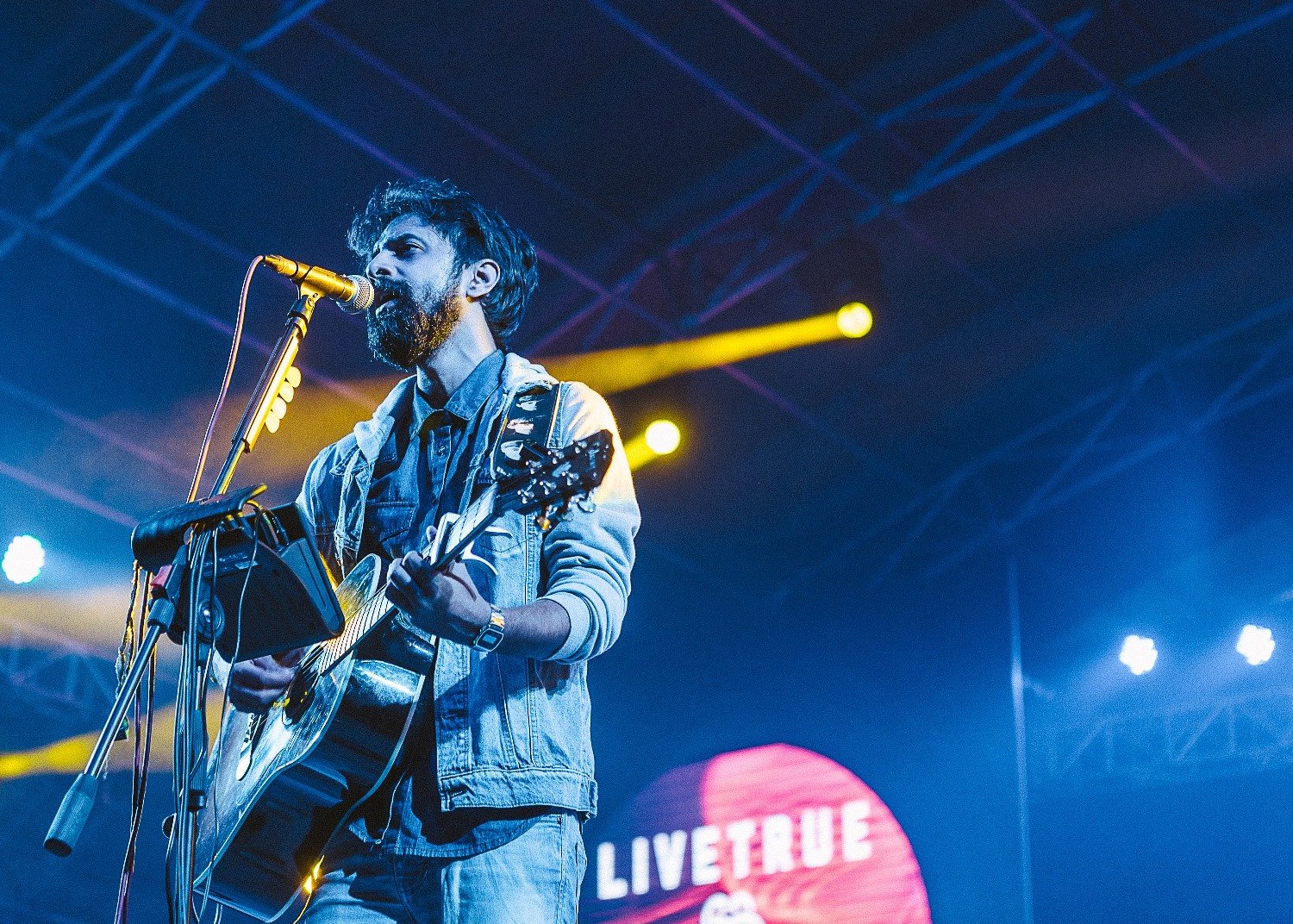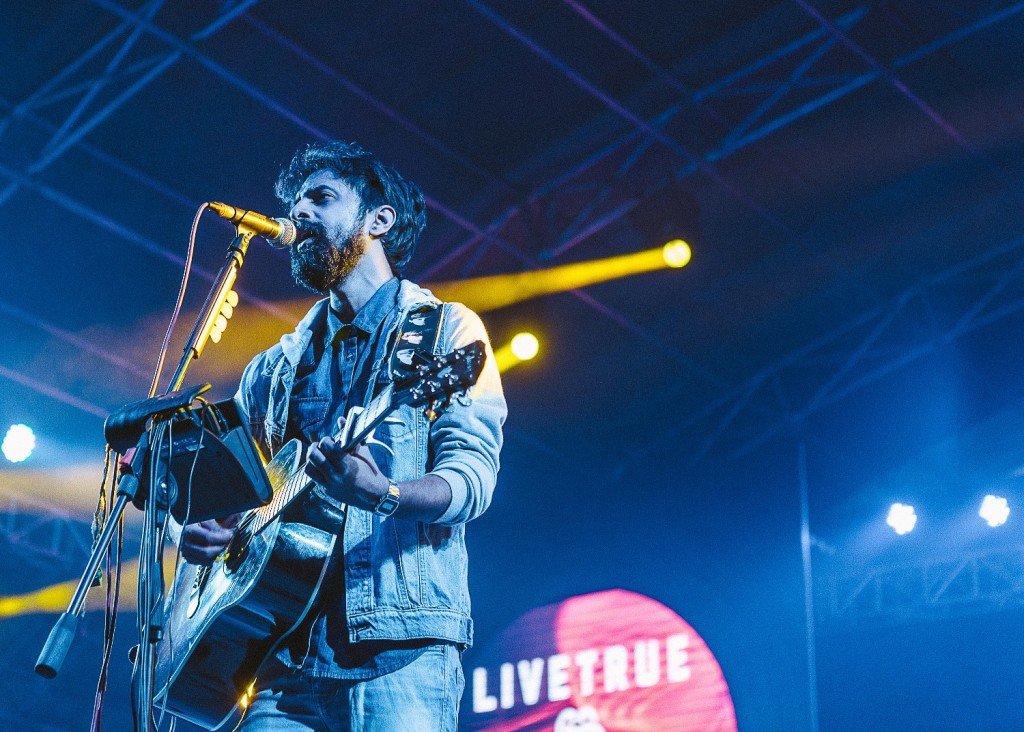 Complete city-wise lineup
Shillong (October 21-22)
Aberrant (Shillong), Alobo Naga & Band (Dimapur), aswekeepsearching (Ahmedabad), BipulChettri (Delhi), Blue Temptation (Shillong), DhruvVisvanath (Delhi), Dhruv Voyage (Mumbai), Dossers Urge (Shillong), Dualist Inquiry (Delhi), Farhan Live (Mumbai), Fossils (Kolkata), Imphal Talkies (Imphal), Kumail (Mumbai), Madboy/Mink (Mumbai), Mr. Woodnote & Lil Rhys (Bristol), Nanok (Mumbai), Natty (London), Nucleya (Delhi), Papon (Guwahati), PrateekKuhad (Delhi), Rhythm Shaw (Mumbai), River (Delhi), Sapta (Chennai), Sickflip (Mumbai), Soulmate: History of the Blues (Shillong), Steven Wilson (London), Su Real (Delhi), Tejas (Mumbai), The Ritornellos (Kolkata), Underground Authority (Kolkata), Undying Inc (Delhi), Vertical Horizon (Washington DC), VirDas' Alien Chutney (Mumbai), Wild Palms (London)
Hyderabad (November 5-6)
Alluri (London), Anish Sood (Goa), Ankur& The Ghalat Family (Mumbai), Arjun Vagale (Delhi), aswekeepsearching (Ahmedabad), BaijuDharmajan Syndicate (Kochi), BhayanakMaut (Mumbai)
Black Letters (Bengaluru), DhruvVisvanath (Delhi), Dinosaur Pile-Up (Leeds), Dualist Inquiry (Delhi), Farhan Live (Mumbai), HridayGattani (Mumbai), Indian Ocean (Delhi), Komorebi (Delhi), Lagori (Bengaluru), Madboy/Mink (Mumbai), Murthovic (Delhi), Nicholson (Mumbai), Nucleya (Delhi), Parikrama (Delhi), Parvaaz (Bengaluru), Peepal Tree (Bengaluru), PrateekKuhad (Delhi), Sandunes (Mumbai), Sapta (Chennai), Skrat (Chennai), Spud In The Box (Mumbai), Swarathma (Bengaluru), The F16s (Chennai), The Ganesh Talkies (Kolkata), The Raghu Dixit Project (Bengaluru), The SkaVengers (Delhi), Until We Last (Bengaluru), VirDas' Alien Chutney (Mumbai)
Pune (December 2-4)
Abish + Kenny (Mumbai), Anoushka Shankar (London), aswekeepsearching (Ahmedabad), BorkungHrangkhawl (Agartala), Divine (Gully Gang) (Mumbai), DJ Premier (New York), Dossers Urge (Shillong), Eagulls (Leeds), Easy Wanderlings (Pune), Imphal Talkies (Imphal), Jose Gonzalez (Gothenburg, Sweden), Kanchan Daniel & The Beards (Mumbai), Komorebi (Delhi), Mali (Mumbai), Mosko (Delhi), NAFS (Chennai), Nicholson (Mumbai), Nucleya (Delhi), Papon (Guwahati), Parekh + Singh (Kolkata),RAC (USA), Rhythm Shaw (Mumbai), River (Delhi), Sapta (Chennai), SempreLibera (Chennai), Shankar Mahadevan: My Country, My Music (Mumbai), Shri (London), Sid Vashi (Mumbai), Skyharbor (Delhi), Steven Wilson (London), Thaikkudam Bridge (Kochi), The F16s (Chennai), The Ganesh Talkies (Kolkata), The Joy Formidable (London), Underground Authority (Kolkata), Vangoffey (Oxford), When Chai Met Toast (Bengaluru)