Tourism has emerged as one of the largest industries in the World today. It is an industry which can easily change the economic scenario of a country. Several countries have transformed themselves through tourism and created a global presence in the tourism industry.
And now, The Tourism department of Assam is all set to promote the state's tourism worldwide.
The Assam Tourism has come-up with the new brand entity "Awesome Assam" to promote the Assam Tourism outside Assam. In a press meet held on September 3, Minister for Tourism Dr Himanta Biswa Sarma said that Assam will aggressively promote the new brand entity. He also launched the New Logo for the same.
Here are the 5 facts you must know about Awesome Assam.
1. Awesome Assam – Logo, Tagline, Brand Ambassador and Budget.
The Assam government has allocated Rs 15 crore to promote tourism in the state under 'Awesome Assam' brand. Tourism will be promoted as 'Awesome Assam' with Rs 15 crore allocated for publicity focusing on the one-horned rhino, Assam Tea and the mighty Brahmaputra. We are about to get India's international star Priyanka Chopra as a brand ambassador for Assam Tourism.
2. The Mission of Awesome Assam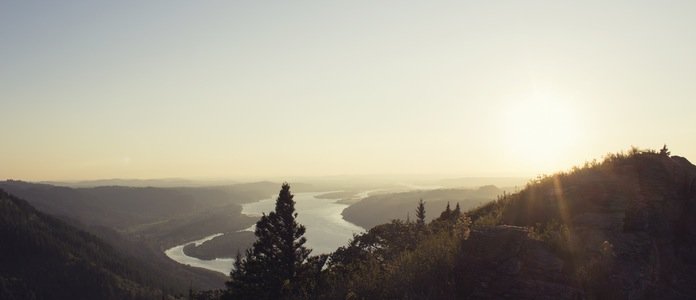 The mission of Awesome Assam..
To bring in maximum footfalls to Assam.
To promote Assam Tourism with a new approach of vigorous massive campaigning.
To build a global brand 'Awesome Assam' to attract National and International Tourist.
In keeping with "Act East Policy" of Central Government, we will have close collaboration with other neighboring countries like Bhutan, Nepal, Bangladesh, Myanmar, Thailand, Laos Vietnam, South Korea, Japan, China & other South East Asian Countries harping on the similarities of these communities with the people of Assam.
Identify most popular and attractive tourist destinations and develop tourist Infrastructure in an around them.
To encourage Responsible Tourism (RT) in the state with a view to preserving environment eco-systems in keeping with Sustainable Development Goals.
To facilitate extensive involvement of private sector and active participation of local community in all aspects of Tourism promotion.
To create an investment friendly atmosphere for promotion of Tourism by making full use of Ease of Doing Business.
To conduct special skill development Certificate programmes of local youths in Hospitality and for Tourism Sector, the advantage of Government of India's Skill India and 'Hunar Se Rojgar tak' shall be leveraged.
Adopting Information Communication Technology (ICT) in Tourism Sector.
To ensure safety and security of the tourists.
To promote Spiritual Tourism centering on Kamakhya Temple as India"s most powerful Shakti- Peeth highlighting Ambubachi Mela.
To promote Wildlife Tourism centering on one-horned Rhinoceros.
To promote Tea Tourism of Assam.
To provide 'Excellence Awards' annually for Tourism.
Promote Film Tourism by developing single Window clearances and providing incentive to film makers.
A special incentive package in the form of logistic support within Assam should be provided to the film producers to kick start their arrivals.
Development of Wayside amenities on Tourism Routes in a PPP mode
3. Assam – A Tourist Hub for North East India.
Assam is the gateway to the North Eastern states. Geographically and culturally the states have interdependent relationship. A total NE perspective in tourism planning, where the strength of each state complement each other is beneficial to all and is a constructive way forward for tourism promotion. Assam will play a proactive role to develop such a wide view of tourism promotion through coordination among the states in creating zonal and regional circuits.
Assam Tourism Department will focus on these 11 sectors-
Wildlife Tourism
Spiritual Tourism
Ethnic Tourism
Tea & Golf Tourism
River Tourism
Transit Tourism
Adventure Tourism
Monsoon & Leisure Tourism
Eco Tourism
Medical Tourism
Mining Tourism
4. Single Window Clearance System for Film Shooting in Assam
Bollywood is fall in love with Northeast and Its time to focus more on Assam.
Read: 12 Bollywood Films That Shot in North East India
There will a Single Window Clearance System to film makers, serial producers, documentary makers etc shall be ensured through Tourism website to facilitate fast track clearance of all required approvals/ permissions for film shooting in Assam. Assam will motivate reputed filmmakers of Hindi and other regional languages for film shooting in Assam. A special incentive package in the form subsidies shall be provided.
Assam Tourism will organize Regional, National and International Film festivals in suitable Tourist destinations to promote Film Tourism. They will also invite Cine awards and Tele Serial awards to Assam by giving financial and tax incentives.
5. Development of Tourism Infrastructure
The government has sanctioned Rs 33 crore for the development of infrastructure of Kamakhya. Under 'Swadesh Darshan' scheme, the Centre has allocated Rs 120 crore for the five national parks in the state. PSUs like ONGC, OIL, NHPC and others have also expressed interest to put their money in tourism sector as part of their Corporate Social Responsibility.
Don't Miss: Awesome Assam Logo – The Fact is People are Really Disappointed