Here's the first list of Northeast Leadership award winners.
Bipul Deuri
His precious contributions to the Assamese Literature are his identity. No need more description. He is our own Bipul Deuri. We are going to honour him with 3rd edition of Northeast Leadership Award 2016
Enajori.com
For the first time, we are giving northeast leadership Award to a website. Why!!! if u visit enajori.com than you get the answer.
Congratulation team www.enajori.com
We feel honoured by giving the award to enajori.com
Amrit Pritam
He makes Us proud. His work is his identity. Cine trust of India feels honoured to announce his name as awardee of 3rd Northeast Leadership Award 2016. He is the one and only Amrit Pritam.
Congratulation Mr. Amrit Pritam
Mr. Prasantt Ghosh
He is pioneering the fashion industry of Assam and Northeast India. He is contributing to the industry last 25 years. We are honoured to give the Northeast Leadership Award 2016 for his precious contributions to the society.
Pradip Kurbah
National Award winner film maker from Meghalaya for his film ONATAH
Anushmita Das
Anushmita(Nush) is a singer/songwriter and a lead vocalist of various rock metal bands. She started her career as a vocalist in a band named 6 Diaries. After which she further extended her journey with the post hardcore band PHOBIAX. The band broke down due to several personal problems of the members. She also participated in Pyrokinesis, 2011 as the lead vocalist of the heavy metal band BLOODY OSTINATO. Nush achieved fame after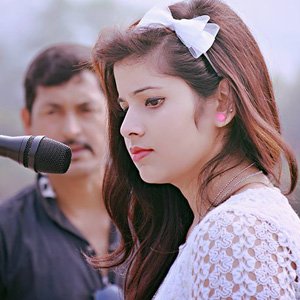 she joined the all girls band SKETCH VOICE. Encouraged by the support of audience and the fame she achieved in a little time , she was asked to join the then Metafor (present METAFORR). This took her fame to another milestone and thus she continued to stay with the band. Nush always had a great taste in metal music and had a keen interest in growling too for which she also joined another band THE SILENT DAWN. At present she has been continuing her music journey with both the bands.
Apart from rock music she also takes a leap forward with her solo projects like Bihu Songs, Folk music and all taking the pride of assam stitched within her efforts to earn both fame and name for herself and her countryland….
We are going to felicitated the young lady with the young achivers award in 3rd edition of NORTHEAST LEADERSHIP AWARD 2016
And of course two heroes from northeast, non-other than
Zubeen Garg and Arnav Goswami