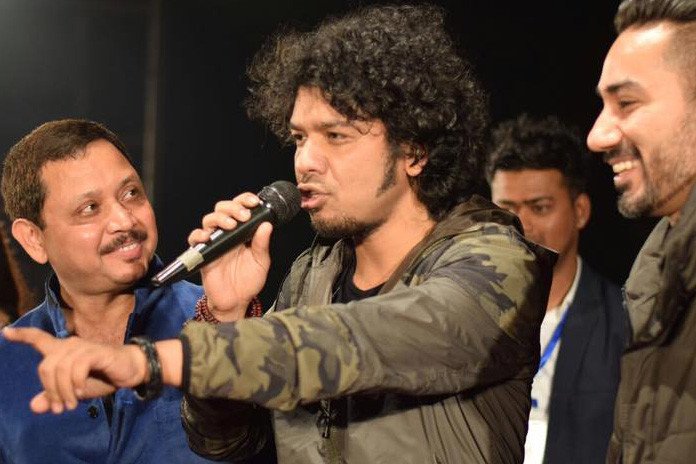 The North East Festival, which has become a permanent fixture in the national capital's events map, promises to be bigger in its fourth edition this year with a rock music contest among colleges and bands of Delhi one of the new additions. To be held at the Indira Gandhi National Centre for the Arts here from November 4-6, the three-day festival aims to promote the resplendent culture all the northeastern states including food, fashion, handicrafts, music, dance, tourism, creative performances and much more.
Date: 4 to 6th November 2016
Venue: Indira Gandhi National Centre for Arts (IGNCA)
Entry FREE
Nearest Metro: Central Secretariat (Gate No 3)
Schedule – 5th November
DAY TIME CARNIVAL(10AM)
Folk dance performances various ETHNIC FOLK DANCE of NER
SEMINAR – BRAHMAPUTRA FLOOD & EROSION(MINISTRY OF WATER RESOURCE DEPARTMENT)
EVENING PROGRAMME(4:30PM)
Allen Robertson & Paperboat
HYBRID J & Band
Late Too Soon
Fashion Show
MO & The Shooting Stars
John Mpamei & Band
Fashion Show
4th ELEMENT
Borkung Hrangkhawl
Schedule – 6th November
DAY TIME CARNIVAL(10AM)
Folk dance performances various ETHNIC FOLK DANCE of NER
SEMINAR(2pm)
SPORTS & NORTH EAST(MINISTRY OF SPORTS & YOUTH AFFAIRS)
EVENING PROGRAMME(4:30PM)
Taba Chake & Band
Fashion Show
SABY
The Local Train
Fashion Show
ZUBEEN GARG
ZAEDEN
There will also be discussion sessions with all stakeholders on key issues affecting the region besides an exhibition of products from the northeast called 'Make in North East Exhibition' by around 100 entrepreneurs from the region. The theme of this edition is 'Connecting People, Celebrating Life'.
Musicians like Bollywood singers from Assam Papon and Zubeen Garg, rapper Borkung Hrangkhal and DJ Zaeden and rock bands Traffic Jam, Fourth Element, Mo & The Shooting Stars, Reverse Tragedy and many more will perform. Raax Leela of Manipur, around 20 folk dance forms, along with the famous Ram Vijay Ankia Bhaona of Assam will be presented by Sangeet Natak Akademi.
Fashion shows comprising the best northeast handlooms will be showcased by around 20 young designers and models of the region. For gastronomes, an exotic collection of delectable cuisines from the eight states with around 30 food stalls will be on offer.
Besides displaying traditional sports of the northeast, the festival will also have live art, a photography exhibition showcasing the vivid wildlife and natural beauty of the region, an art workshop with 20 young artistes of northeast and plenty of interactive games.
According to Shyamkanu Mahanta, chief organiser of the festival, one of the core objectives will be to promote tourism in the region with plenty of tour operators and tourists slated to attend it. Besides, it will also be a platform to promote business for northeast entrepreneurs, apart from building bridges with Delhi, he said.
"This year we will be holding a seminar on flood and erosion that affect the region. Experts from IITs across the country will discuss about the Brahmaputra to find a permanent solution to these issues along with stakeholders of NER.