Guwahati's most loved Cantonese restaurant Yo! China has yet again come up with a fresh new food festival. Geared up with a specially curated menu, Yo! China will present an appetizing Sea Food Festival from March 20 to March 31.
The Sea Food Festival menu includes Lobster Crab, King Fish, Basa, Mackerel, Sardines, Prawns, Octopus, Shark Fish and Mahi Mahi in a variety of sauces. "The Sea Food Festival is a must-visit event, specially crafted for our guests, to explore never-seen-before variety of sea food options. The special menu boasts of dishes which are not available anywhere under one roof in the city, making the 10-day event a unique must-visit experience," says Shaurav A Chowdhury, general manager at KARINI.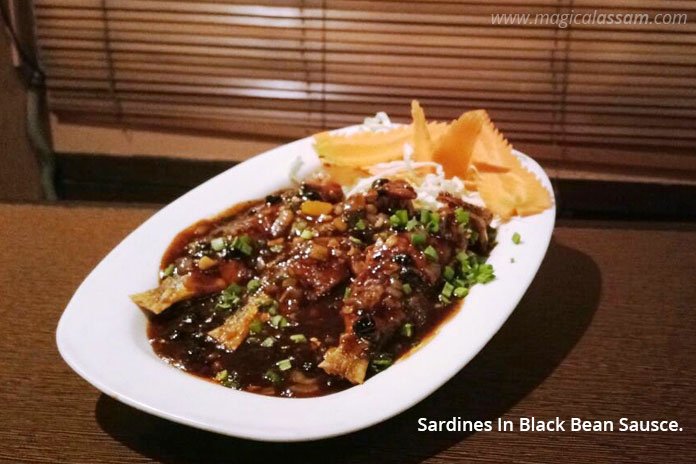 Besides the lip-smacking experience, Yo! China has also specially introduced the 'live cooking' concept for its guests. Customers will also have the opportunity of choosing the fish they want along with the choice of sauce. All the varieties of fishes would be on display.
The bar-cum-restaurant is also presenting special discounts on drinks to accompany the wide variety of fish dishes.
Yo! China recently won the tag of Guwahati's best Oriental cuisine restaurant at the Guwahati Food Awards. Operated by KARINI, a part of Mukesh Himatsingka group, Yo! China bar-cum-restaurant was inaugurated in 2010. KARINI has been operating two other major and renowned brands – Pizza Hut on GS Road, Guwahati and Subway in Kolkata.
Located at Lachit Nagar on GS Road, the popular restaurant serves as a happy blend of Chinese cuisine keeping in mind the local tastes and preferences. Rated as one of the most authentic and finest Oriental cuisine restaurant in the city, the food, available in both vegetarian and non-vegetarian choices, has become an instant favourite among the food lovers.