Tumi Aahibaane is a Assamese musical romance film directed by Prerana Barbarooah and jointly produced by ASFFDC & Bibi Devi Barbarooah under the banner of Prerana Creations. This film is releasing on September 22, 2017.
Here are top 5 reasons why you should watch this film
1. Ravi Sharma is Back After Three Years
Ravi Sharma, one of the best actors in Jollywood. He always try to indulge his soul in every character he plays according to script of movie's demand. Although he was away from movie industry for couple of years and busy with mobile theatres but now he is back.
Ravi Sharma is playing the lead role of Nibir in Tumi Aahibaane.
2. The Powerful Performance of Barsha Rani Bishaya
Barsha Rani Bishaya is one of the finest and most beautiful female superstars who has brightened Assamese cinema screens over the two six decades. She is playing the female lead in Tumi Aahibaane. The facts that she is in the movie is enough for cinema lovers to watch this film.
3. Gunjan and Moonmi – The GenX Stars
Gunjan Bhardwaj and Moonmi Phukan both are playing the supporting roles in Tumi Aahibaane. Both actors are immensely talented and have great potential, as they can carry any roles with ease.
TRP Aaru.. was the debut film of Gunjan Bhardwaj. He also played the lead role in Ahetuk which was directed by Bani Das.
4. Nipon Goswami in Three Different Characters
Legendary Actor Nipon Goswami is playing three different characters in Tumi Aahibaane. Thease are Dodaidow, Nena and HarenKaiti. To witness him at his versatile best get ready for "Tumi Aahibaane"
5. Mesmerizing Music of Tarali Sharma
Music in the movies is an essential element of the filmmaking process and is one of the main factors that helps to determine box office success. The music of Tumi Aahibaane has been composed by National award winning singer and music director Tarali Sarma.
The song Hridoyor Kareng along with the title song got very popular on social media.
6. Cameo of Your Favorite Stars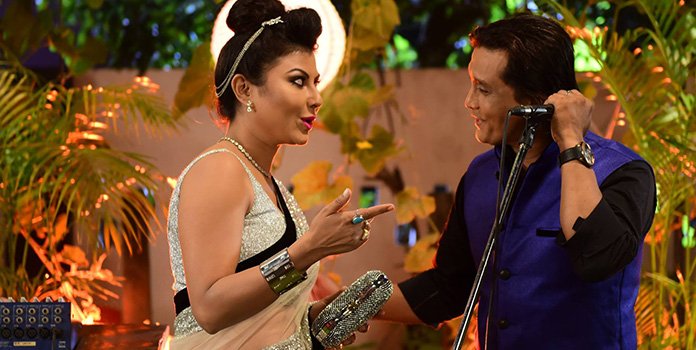 There will be a party song in Tumi Aahibaane where you can watch Prastuti Parashar, Tarali Sharma, Deepak Sharma in special appearance. This is not the complete list though.
Here's the trailer of this film
Remember … September 22.. Tumi Aahibaane