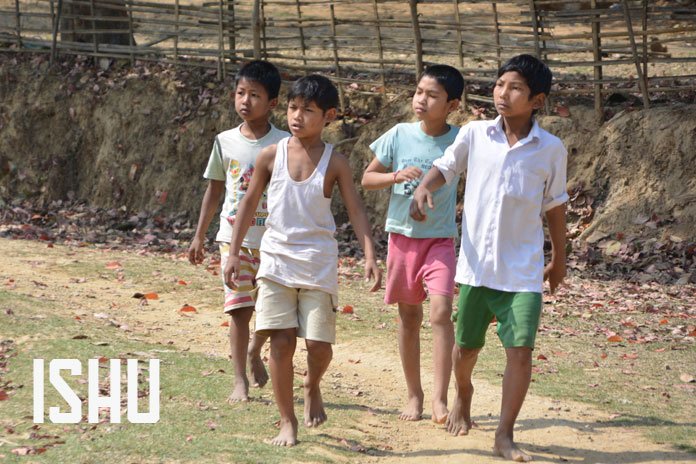 Children's Film Society, India (CFSI)-produced Assamese feature film "ishu" and Subimal Bhattacharjee-produced 2nd World War documentary "Memories of a Forgotten War", both directed by Utpal Borpujari, continue to make Assam's film industry proud.
"Ishu", the debut fiction feature by National Award-winning film critic-filmmaker Borpujari, has been selected in competition sections of 11thInternational Children's Film Festival Bangladesh to be held from January 27 and the 6th Toulouse Indian Film Festival, France, to be held in April.
On the other hand, "Memories of a Forgotten War" will have a special screening at the 15th Mumbai International Film Festival (MIFF), India's biggest festival for Documentary, Short and Animation Films.
Adapted from Manikuntala Bhattacharjya's novel of the same name, "Ishu" has earned wholesome praise from viewers at Canada Kids Film Festival, 23rd Kolkata International Film Festival (where it received Best Film and Best Director nominations in the Indian Languages competition), 3rd Smile International Film Festival for Children and Youth (SIFFCY) New Delhi and 3rd Eye Asian Film Festival Mumbai. It was also screened at the 10th International Guwahati Film Festival organized by the Gauhati Cine Club.
Ishu Trailer
"Memories of a Forgotten War" too has been appreciated for its in-depth research and depiction of the lesser-known events during the battles of 2nd World War in Manipur and Nagaland by viewers at the prestigious Indian Panorama sections of the 47th International Film Festival of India (IFFI) Goa, the Normandie 2nd World War Film Festival in France, the Fragrances of the North East Film Festival in Pune and the 5th Woodpecker International Film Festival in New Delhi where it won the Best Film on North East India award.
"it's a great honor that both the films are simultaneously traveling to prestigious film festivals. As someone who strongly believes in depicting untold stories from North East India cinematically, I feel highly encouraged about it," says Borpujari.
Noted defence analyst and cybersecurity expert Subimal Bhattacharjee, the producer of "Memories of a Forgotten War" too is elated at the selection of the film in MIFF.  "It's great that the two major reasons we made the film for are getting appreciated: one,  it's an important part of the history of Northeastern India that needed to be looked at  from humanistic point of view before it faded away and  too late, and two, that as someone hailing from the region, I feel strongly about bringing out positive narratives from Northeastern India that is often in the news for the wrong reasons," he says.
Incidentally, "Ishu" marks the screen debut of Kapil Garo from Sonapur Baroghoria village on the outskirts of Guwahati in the title role, and also stars Bishnu Kharghoria, Tonthoingambi Leishangthem Devi, Chetana Das, Pratibha Choudhury, Monuj Borkotoky, Dipika Deka and Nibedita Bharali. Others in the cast include Mahendra Das, Rajesh Bhuyan, Naba Kumar Baruah, Monuj Gogoi, etc. Other child actors in the film include Mahendra Rabha, Srabanta Rabha and Uday Rabha.
"Memories of a Forgotten War" trailer
Several actors from the Badungduppa Kala Kendra of famed theatre personality Sukracharjya Rabha have also acted in the film, including Dhananjay Rabha and Basanta Rabha. Sukracharjya Rabha has penned the dialogues along with Borpujari.
The film has been edited by A Sreekar Prasad, while its sound design is by Amrit Pritam Dutta and music is by Anurag Saikia. The cinematographer is Sumon Dowerah, while other prominent crew members are JItendra Mishra (executive producer), Hengul Medhi (final sound mixing), Monjul Baruah (associate director), Homen Borah (production manager), Golok Saha (art director), Rani Dutta Baruah (costumes) and Achitabh (Shanku) Baruah (make up). The assistant directors of the film were Ghanshyam Kalita, Ronal Hussain, and Monuj Borkotoky.
The film takes a look at the inhuman practice of 'witch hunting' that is prevalent in parts of Assam as well as some other parts of India, through the eyes of an innocent child whose favourite aunt is branded as a 'witch' by the evil village "Bej" (quack) who conspires with another aunt to do so.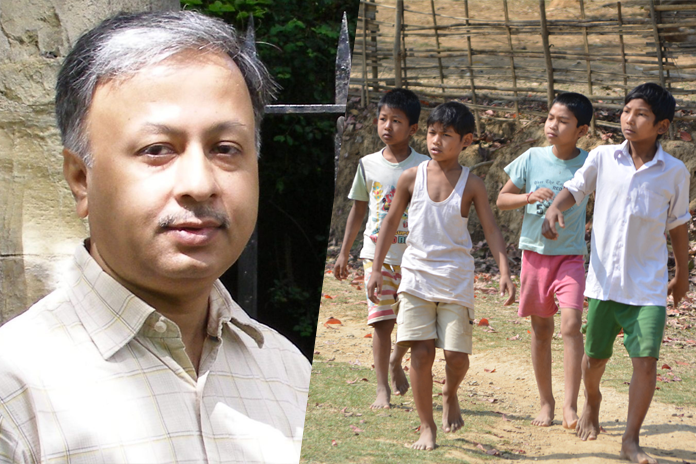 On the other hand, "Memorie of a Forgotten War" depicts the extreme valor, sacrifice, and sufferings of thousands of soldiers and local people in the Northeast Indian theatre of World War II. The film brings the story alive through reminiscences of a number of war veterans from Japan, Britain, and India as well as war witnesses from Manipur and Nagaland, where some of the most ferocious battles of World War II took place during 1944 climaxing with the famous Battle of Kohima.
The film was shot in Manipur, Nagaland, Mizoram, Arunachal Pradesh, Delhi as well Japan and the UK by a multinational crew. Its background score is by Anurag Saikia.