Nijwam Basumatary, a 22-year-old martial art player from Assam was selected for the ongoing Asian Games being organized at Jakarta in Indonesia, but instead of playing for the country, now he is in selling pork at Baksa.
Two more players from Assam, even after being selected to play Pencak silat representing India at the Asiad 2018, have not been sent by the Indian Olympic Association. They are 18-year-old Pompi Deori of Dholpur in Lakhimpur district and 33-year-old Tanmoy Nath of Tezpur.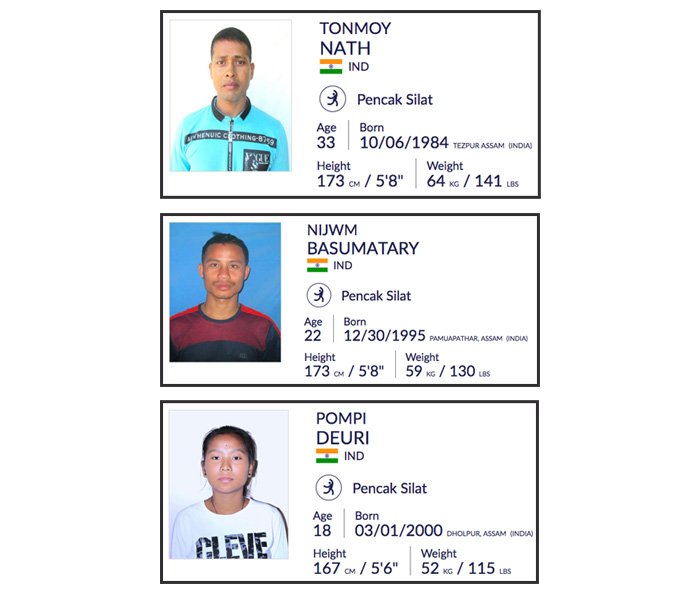 As per the schedule of the Asian Games 2018, Tanmoy Nath had a match on August 22, Pompi Nath had match on August 23 and Nijwam Basumatary has match on August 24, 2018. The names, identities along with their photographs have already been announced in the Jakarta Asian Games.
Read: Assam Sports Persons To Represent India in Asian Games 2018
Nijwam Basumatary, whose name was on the top of the list of pencak silat players to play for India at Asiad 2018, has been dropped for a player from Haryana.
"I was preparing to play in Asian Games depositing money by selling pork. It can be said that the Central Government does not give importance towards the players from Assam and Northeast. We could get chance to play if the Government had given importance," Basumatary said in a press conference.
Basumatary has been involved himself in the game for the last 8 years, also he said that he could play in the Asian Games at his own expenses if the Government gave him a chance play. He has been practicing for years depositing hard-earned money by selling pork.
The State president of the Association Paramananda Chayengiya said that its due to lack of interest shown by the Association that we failed to go to the Asian Games even after being qualified.
But the member secretary of the Assam Government's Student and Youth Welfare Committee Lakhya Konwar and Assam Olympic Association's general secretary and Congress leader Rakibul Hussain said that they were not aware of the matter.
With inputs from Kalpajyoti Saikia