Indian sprinter Hima Das, who recently won the Arjuna Award, took to Twitter and shared two pictures of herself along with the Master Blaster Sachin Tendulkar.
"An overwhelming morning, meeting my legend I always looked upon (sic) @sachin_RT, Thanks sir for this memorable jersey and some motivational talks which will really help me in my career," she mentioned.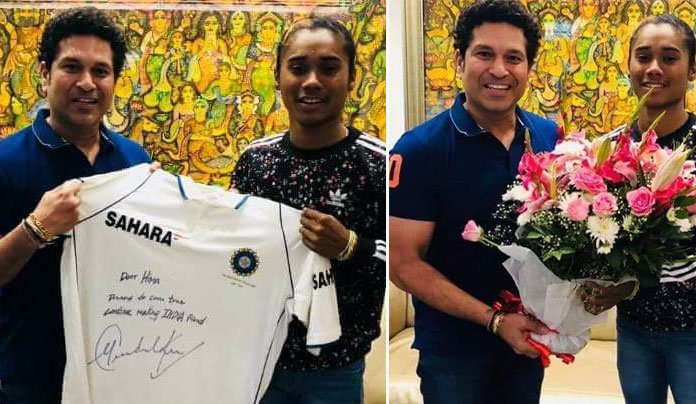 Born to a family of rice farmers at the Kandhulimari village, near the town of Dhing in the state of Assam, Hima made history earlier this year when she became the first Indian sprinter to win a gold medal at an international track event. She won the gold medal at the IAAF U-20 Championships in Finland, overcoming a slow start to overtake three competitors in the final 100m stretch.
She also won the silver medal at the 2018 Asian Games before winning the gold medal in the women's 4 x 400 meters relay race and won aother silver medal in the 4×400 m mixed relay, which was held for the first time at the 2018 edition of the Games in Jakarta and Palembang.
The 18-year old, Hima Das recently appointed as the ambassador for sports of her home state Assam.