If you and your partner are looking for romantic or fun places where you can hang out in Guwahati, this list will surely give you some great options.
Talking about the Best Places to Visit in Guwahati for Couples we have segregated the options into three different categories. They are:
Movie Date
Outdoor Date
Dine Out / Drink Date
Movie Date in Guwahati
There are several movie halls in Guwahati where you can go for a date with your partner. Here are some recommendations:
If you want to go for a single screen theater then, then visit Apsara Cinema in Paltan Bazar and Anuradha Cineplex near Chandmari. These are the popular choice among couples and the tickets will cost you around 400 for two people.
If you are looking for a place to do some shopping and have lunch or dinner after watching the movie, then you can visit Cinepolis at Central Mall or PVR in Dona Planet or the Galleria Cinema in Hub Mall. Cinepolis is in GS Road, Christian Basti, Near Income Tax Office, Dona Planet is in ABC and the Hub Mall is in Bhangaghar.
You can also visit Grande Cines in Paltan Bazar. There are three Gold Cinema halls are available in Paltan Bazar, Lakhtokia and Narengi. Gold Cinema outlets are like mini cinema halls with a smaller screen and around 100 seats.
Outdoor Date in Guwahati
If you are talking about an outdoor date in Guwahati, there are various places to visit in Guwahati for Couples.
1. If you need some peaceful time with your partner then you can visit Parks like Dighalipukhuri, Shradhanjali Kanan, Zoo and Shankardev Kalakshetra
2. If you want to visit temples then go to Kamakhya Temple or the Balaji Temple.
3. You can spend a peaceful evening at Gandhi Mandap or Kharghuli Sector 1.
4. If you are planning for the whole day, then you visit Accoland Water Park, Dreamland Water Park, or Brahmaputra Jungle Resort.
5. You can enjoy scenic beauty at Chandrapur, Chandubi Lake and Deepor Bil.
6. You can get the best view of the city at Navagraha Hills and Kamakhya Hills.
7. Nongpoh and Umiam Lake is the best destination if you are looking for a long drive and photoshoot.
8. Visit Ujanbazar Ghat to enjoy sunset.
Dine Out / Drink Date in Guwahati
When you are in Guwahati, you have various options for food. Here is a list you can consider.
Khorika at Silpukhuri, Mising Kitchen at Hengarabari, Nagameez at Goswami Service, Naga Kitchen, John Kitchen at Six Mile, Parampara at Paradise Hotel, Silpukhuri, Morung Restaurant, Bhut Jholokia at Zoo Tiniali and Maihang at Shanti House, GS Road. These are some of the most loved restaurants where one can experience an amazing assortment of Assamese and Northeastern ethnic cuisine.
There are a lot of pubs in Guwahati. You can have a quiet or a music-filled drink date. Some of them are Terra Maaya, Topaz, Cafe Copa, Silver Streak, Bistro Hendrix, The Lounge.
5 Fun Things to do in Guwahati for Couples
The enlisted activities will help you to explore Guwahati in a unique way. You can have some quality time with your partner at the same time.
1. Enjoy India's Longest Ropeway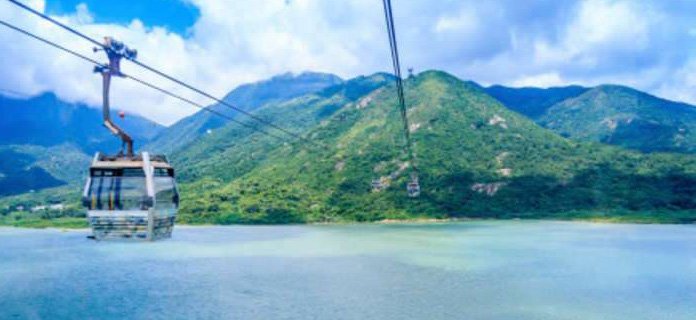 You can enjoy India's longest ropeway which is about 2km from Guwahati to North Guwahati. This ropeway is over the Brahmaputra River and encourages travelers to cross it and enjoy the scenic beauty.
2. Experience the Boat Ride to Umananda Temple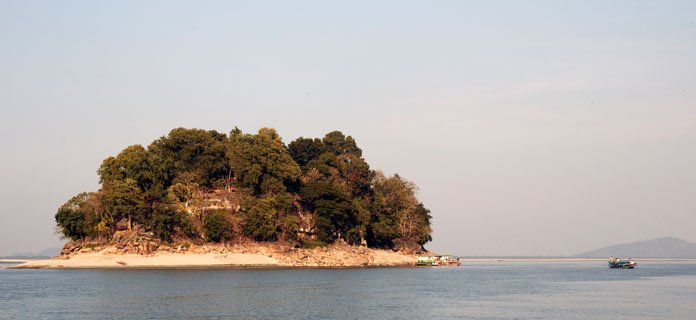 Umananda Temple which is also known as Peacock island is in the middle of the Brahmaputra river. It is the smallest riverine island in the world. You can easily reach by the country boats that can be located on the banks of the river.
To reach the Umananda temple you require to take a short ferry ride from Kachari Ghat, near the D.C Office. Ferries frequently to and fro between Kachari Ghat and Umananda Island.

Timing: 5:30 AM to 5:00 PM Ferri Ride: 10 INR
3. Cruise Away on the Brahmaputra River
The famous Alfresco cruise running on Brahmaputra river is dedicated to multiple experiences ranging from Party cruise, Dinner cruise, Lunch cruise, and sunset cruise. With time relatability, it can be booked easily for some cool affair.
4. Wander Around Deepor Bil (Lake)
Lake is known as Bil in Assamese. Located 13 km in South West direction from Guwahati, the lake is perfect to watch beautiful birds basking in the sun and swinging on the tunes of the waterbody. 
The Deepor bil is a natural habitat to a lot of varieties of birds. 219 species of birds and over 70 migratory species are reported in the area. Aquatic vegetation like aquatic grasses, water hyacinth, water fountains and other floating and submerged, emergent vegetation are found during the summer season.
5. Explore The Culture at Sankardev Kalakshetra
Kalashetra represents art and culture. This cultural center holds local culture of not just Assam but also other Northeastern states. The premises of the building includes a museum, open-air theatre, emporiums, places of worship and of course, eateries.
READ MORE