Popular Assamese singer Babu is now in controversy for his latest video song "Majuli Gavoru", which was released yesterday.
Soon after the YouTube release, the video got lots of comments raised against him.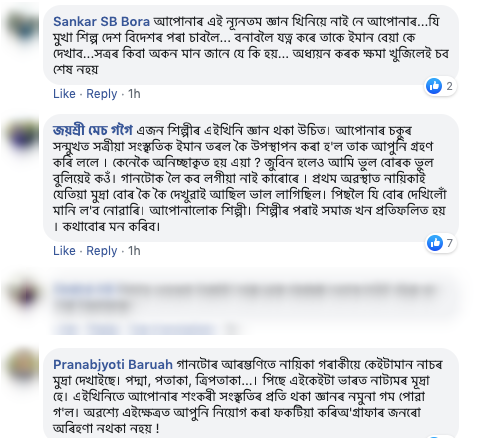 Here are the reasons:
Reason 1: It has been alleged that in the video, a girl is seen begging by playing Khool and Bhur Taal in the bank of Brahmaputra river.
Reason 2: All the Satras of Majuli are always open for male and female both. There is no ban for women to enter in any Satra of Majuli. But on the other hand in this video, it shows that the girl and her family were punished for trying to enter the Satra.
Reason 3: Mukha Xilpa (mask culture) is known to be one of the richest cultures of Majuli and it was presented in an awkward way. Majuli's situation is not so poor that, the people of Majuli have to beg to live their livelihood by using rich culture like Khool, Taal, Mukha, etc.
Reason 4: The dance forms of using Mukhas, which were seen in the song are not acceptable anyhow.
Here are some screenshots from the video
By the time I am writing this, the video has been deleted from the official source. Assam Jatiyatabadi Yuva Chatra Parishad had already launched an FIR in the Garmur police station against the song and the singer.
And Babu has apologized publicly.
And I found a meme on Facebook