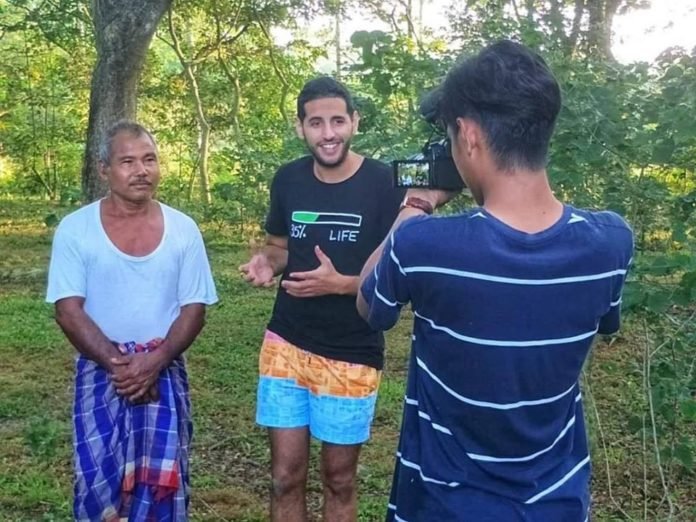 Renowned vlogger Nas Daily featured 'Forest Man of India', Jadav Payeng in his recent video which was published on Monday, November 11.
Payeng is famous for his immense contribution to the environment, setting an example that one man with a will can bring a change. In 2015, Payeng was honored with one of India's highest civilian award, Padma Shri.
It took me a lot of effort to find this guy, I had to cross oceans and drive to the middle of nowhere and walk in the middle of a swamp just to share his simple message with you," said the Nas Daily founder Nuseir Yassin
"The Forest Man of India is an awesome human and an awesome farmer. On the first episode of Planet Warriors, I am beyond excited to share his story with you" he added.
Here's the Video:
Nuseir Yassin is a video blogger who created 1000 daily 1-minute videos on Facebook under the page Nas Daily. He now operates the Nas Daily Corporation, a video production company.