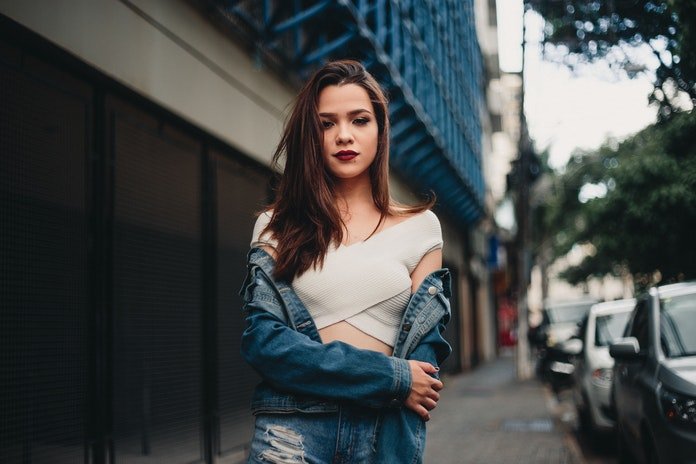 Crazy about hair colors and hairstyles? Most of the people around us find excuses to change their hair color. Some people just think it as the way of their lives while some others do it to only cover the greys. You can say the color treatment is the best way to enhance your look as per the mood, weather, occasion, etc.
Nowadays, hair coloring is easy and you can just do it at home without going to a hair salon. In that case, you just need to follow some instructions provided by the manufacturer. Various types of hair colors are available in the market and most of them are made with dangerous ingredients just like ammonia and peroxide.
These ammonia and peroxide-based hair color can give you a temporary good look but it can bring damage for your hair from inside. To inspire you in hair coloring and to help you in choosing the best ammonia-free hair color, we have compiled 8 best natural hair colors which are absolutely ammonia and peroxide free. So, follow me in this way.
1. Loreal Paris Casting Creme Gloss
Probably this is the most popular and most available hair color in India. You can get Loreal Paris casting creme gloss hair color in some vibrant and different shades and these are specially customized for Indian skin tone. The pack of this hair color comes with a creme colorant, developer, conditioner, gloves, etc. Without leaving any side effects, this hair color can amazingly give your hair the best look that you desired.
Key features:
Easy to use with proper instructions.
Effectively cover the grey color.
It lasts a long time.
2. Indus Valley Hair Color
This organic hair color is made with 8 natural herbs that can amazingly nourish and repair hair damage. Get an extra layer of protection with the PHAB free technology of this organic hair color.
Dermatologically tested and no ammonia and peroxide free this hair color adds extra gloss to your hair and makes it shiny and healthy too. It provides nourishment to the root of the hair and prevents hair fall and premature hair breakage.
Key features:
Contained with 8 natural herbs.
Makes hair soft, smooth, and shiny.
Best hair color without ammonia and peroxide.
3. Garnier Olia Oil Powered Permanent Haircolor
The 60 percent of Garnier Olia Oil Powered Permanent Haircolor is combined with natural oils like sunflower, meadowfoam, passionflower, and camellia oleifera seed. With this natural hair color, you will get a gorgeous color along with the same soft and shiny that you had before. It has no harsh smell and you can get 34 natural shades for your hair.
Key features:
Made with 60 percent natural oil blend.
Available in 34 shades.
Gives gorgeous color and leaves the hair as shiny and healthy.
4. Revlon Top Speed Hair Color Woman
Revlon top speed hair colors the hair from root to tip. The professional retouch brush helps in covering up all the greys in a very efficient way. With speed up coloring technology, makes the hair look natural in just a few minutes. The other ingredients like keratin, ginseng extracts repair the damaged hair and fortify it and make it smooth, silky, and glossy.
Key features:
Make the hair fully colored with top seed SUC formula.
Cover all the greys in just five minutes.
Contained with mother of pearl, keratin, and ginseng extracts.
5. Godrej Expert Rich Crème Hair Colour
Without any doubt or hesitation, it can be said that Godrej is one of the best hair color brands in India. This ammonia and the peroxide-free formula is easy to apply and leave a great shine in the hair.
You will get it in different five shades and these are perfect for Indian hair. The combination of milk protein and aloe protein formula gives 100 percent grey coverage for the hair.
Key features:
Affordable and easily available.
Soften and smoothen your hair.
Cover all the grey hair in just one application.
6. Schwarzkopf Essensity Permanent Hair Color
This well known and professional hair care product can give 100 percent satisfaction to its users. This hair color is available in all shades and suitable for every hair type.
We have just selected it as one of the top hair colors without ammonia and peroxide by discussing it with the expert beauticians in India. To get shiny, silky, and permanently colored hair, bring it to your home.
Key features:
This is a completely ammonia and peroxide free product.
Give natural color to the hair without damaging it.
It comes with 30 percent more color intensity.
7. Iba Halal Care Hair Color
Now give your hair all the goodness of natural henna and other natural properties. The chemical-free and henna-based formula makes your hair soft, smooth, and strong. Now get naturally colored hair along with super smoothness and glossiness with this amazing hair color product. Ammonia and peroxide free this formula to prevent hair loss and reduce hair breakage.
Key features:
Made with Henna based conditioning formula.
Certified by halal and the ingredients are vegan too.
Reduce hair damage and make less hair fall.
8. Naturigin Organic Beauty 100% Natural and Organic Permanent Hair Colour
It can be selected as the top hair color because it has all the qualities that good hair color should have. The 100 percent organic extracts and natural oil give extra nourishment and shine for the damaged hair.
It will make your hair safely colored without bringing any damage to it. This advanced natural hair color formula comes with a color cream, activator, aftercare treatment and a pair of gloves to safely apply it.
Key features:
Blend of 10 natural organic extracts.
It can be used for every type of hair.
Men and women both can use it.
Now you have full of unique and impressive hair color products and these are enough to fill your cart.
Before you select any hair color, try to know about your hair type and actual requirement of your hair. Select the right one, so that your most adorable hair can look great to its fullest.